Get link

Facebook

Twitter

Pinterest

Email

Other Apps
Elon Musk has his own smartphone and it's not cheap at all.
Throughout history there have been men and women who have left their mark. At present, some of the most important are for example Steve Jobs, one of the founders of Apple; and on the other hand Elon Musk, ** founder of Tesla and one of the most influential men today *.
Elon Musk is a particular man. Not only does he have a mind ahead of his time but he also has some particular quirks like destroying his smartphones on a regular basis. He also has the honor of having a mobile based on his achievements and that, how could it be otherwise, is from Caviar, the Russian firm known for its terribly expensive devices.
This is Elon Musk's smartphone
As the YouTube channel Unbox Therapy teaches us, the "Elon Musk" mobile is still an iPhone 12 Pro or an iPhone 12 Pro Max but with several peculiarities.
On the one hand, and like everything Caviar does, the price of this smartphone based on Elon Musk is prohibitively expensive since it costs its 128 GB version, just $ 9,600.
On the other hand, it is based on the SpaceX mission, so this device serves to show the world that you are a lover of Elon Musk's creed. Besides all this, We can also get another accessory based on the good Elon.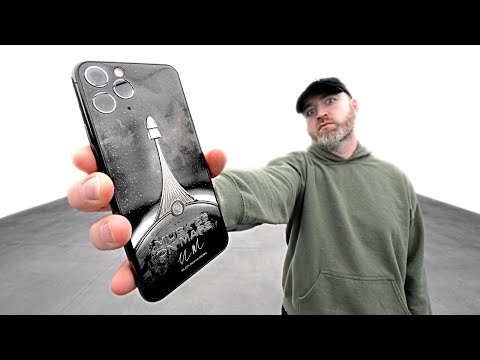 It is a pair of shoes called Musk be on Mars and that will be ideal for all those who seek to attract attention on the street. With shades of orange, white and gray, again these shoes have a price not suitable for all pockets: 1,490 dollars.
Therefore, for the $ 9,600 and nearly $ 1,500 that Elon Musk's Caviar products cost, we will have a smartphone and unique shoes. Obviously they are not the most beautiful products on the market, but they are the best way to show our love and admiration for a genius.
Get link

Facebook

Twitter

Pinterest

Email

Other Apps