Get link

Facebook

Twitter

Pinterest

Email

Other Apps
Do you want to play Cyberpunk and don't have a powerful computer? Get Google Stadia.
In November 2019, one of Google's most ambitious products arrived, a video game platform with a great particularity: all its titles were played through streaming or what is the same, through a cloud service.
But the truth is that Google Stadia arrived too soon. Not only was their video game catalog somewhat scarce, but their price was not exactly competitive if we compared it with that of digital console or computer stores. Added to this was the suspicion on the part of users to play in the cloud as well as the false urban legends that were created around the lag and the performance of Stadia.
Now, Google Stadia is a much more mature platform, with a better catalog and a greater number of users who have seen that Google's service has indeed many benefits to offer. And eye, because Google Stadia is today the best place to play one of the most anticipated titles of this 2020, Cyberpunk 2077.
Why play Cyberpunk 2077 on Google Stadia
The first news we had of Cyberpunk 2077 was in 2013 through a small teaser that left us speechless. Not only because of the setting but also because its developers were not just anyone but the Polish CD Projekt, the creators of the impressive The Witcher trilogy.
7 years - it is said soon - to finally have it in our hands. 7 years that users of PlayStation 4, Xbox and computers have had to wait for one of those games that according to its creators, was going to revolutionize everything. Nothing is further from reality.
CD Projetk has gotten into big trouble because of Cyberpunk. To give you background, the developers left copies to analysts and magazines only of the PC version. Outcome? An amazing game, with some bugs but with really detailed graphics as long as you have a powerful computer. What about the PS4 and Xbox version? A complete disaster that the creators avoided showing and kept a secret.
The Poles kept quiet about this version for consoles and all this to ensure a good Christmas campaign. The truth is that gaming on desktop consoles is a complete disaster. Previous generation graphics, textures that do not load, FPS on the floor ... all this has caused millionaire losses to the point that even Sony is going to return the amount of all the copies purchased in its online store.
CD Projekt has apologized to all users for releasing something that cannot be played on the market, but the damage has already been done and it is that consumers feel cheated. So long waiting for this game so that later it can only be enjoyed on high-end computers. The easiest thing would have been cancel the PS4 and Xbox versions and release them in the new generation although that would have taken a lot of sales from the game, especially at Christmas.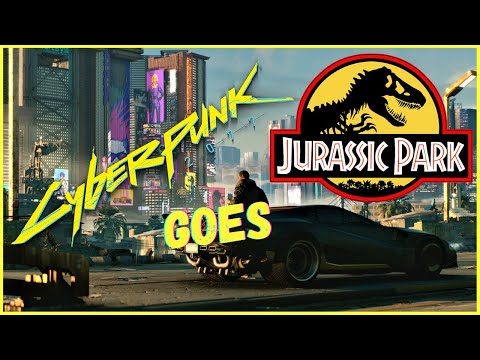 And here comes our protagonist, Google Stadia. Not just because she doesn't care about power (cloud play) but because she makes a really smart move. All those who will reserve or buy Cyberpunk 2007 They took a premiere pack that consists of a remote control and a Chromecast Ultra completely free. A spectacular bargain that very few of us could resist.
Cyberpunk 2077 looks phenomenal on Google Stadia, not at the level of a 3000 euro computer but at the level of a 2020 game. Furthermore, it is the cheapest place to play it since it only costs 59.99 euros (the pack gives you they gave it for free) without the need for state-of-the-art hardware. On the other hand, the game in the cloud has many advantages since in addition to being able to play on a television with the Chromecast, We can also enjoy Stadia on a computer, an Android device and recently, also in Apple products.
Every cloud has a silver lining. There is no doubt that Google Stadia is going to give a big boost thanks to Cyberpunk 2077 and it is that we are not few users of consoles or less powerful computers that we have made with this title on the Google platform to be able to play it.
Google Stadia begins to know more and more among the gamer community, with more and more players confirming that this cloud is not bad either. Now it must be Google who does not sleep and take advantage of the "Cyberpunk 2077 effect" to make Stadia bigger and bigger.
Get link

Facebook

Twitter

Pinterest

Email

Other Apps