Get link

Facebook

Twitter

Pinterest

Email

Other Apps
We already knew that LG's 'Project B' was very close, but until now we had not seen the "parchment type" mobile from the South Korean manufacturer.
The roll-up mobiles are a trend in the industry, the arrival of the Qualcomm Snapdragon 888 has made us look away a bit from these Flexible and foldable novelties that will dazzle us again in 2021, and in this case although OPPO has already taught us its Find X and both Samsung and TCL play with their own mobile prototypes "Parchment type", seems to confirm that indeed it was LG's 'Project B' that was closest to an official presentation.
In fact, media as important as PhoneArena or MSPowerUser have shown us the first images of LG's roll-up screen smartphone, which to date had been quite elusive for the cameras but already lets us see in a simulation both its appearance like the way it unfolds.
Definitely, the future of this industry is foldable And there will be no discussion of that, but many current center-hinged form factors don't exactly like the crease in the flex panel, so these roll-up formats come to satisfy us all... What if we will see them in 2021? Well, we hope so!
This is LG's 'Project B', the first roll-up mobile that would hit the market in 2021
Regarding the development of LG, it comes a little for continue with that innovative line marked by the LG Wing and its "T" -shaped folding mechanism, although in this case reusing flexible panels that the South Koreans had forgotten in a drawer from its curved LG G Flex.
This time we see a device similar to those of OPPO, Samsung and TCL, recreated by an informant named @cozyplanes we assume that following both the sketches and the information received from LG sources, where you can see a more classic design of a mobile all screen that would allow deployment from the side enlarging the screen size.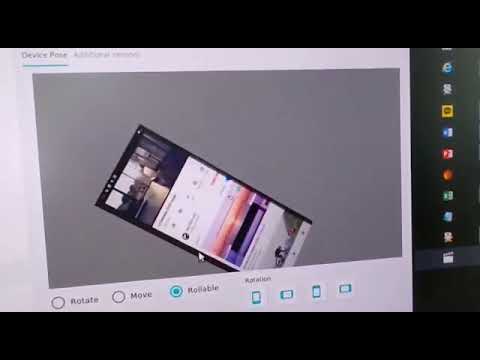 Based on what we see, we can confirm that the thickness of this type of mobile "parchment", which have a part of the panel rolled up inside, is much older than we used to, although in this case the screen does extend perfectly along the side frame being able to use it as a notification marker or for an 'always-on' clock, in something similar to what Samsung had tested on its Galaxy Note Edge.
Unfortunately, we do not have more details about this project 'B' from LG, which indeed seems to be in the oven as well as the models from Samsung, TCL and, above all, from an OPPO that has already shown it live and fully functional, although indicating that "There are no plans to commercialize it in the short term".
We'll see who wins the race what do these phones have to offer us again with this novel form factor, and above all how attractive and durable they will be compared to current folding, which at least in the case of Samsung and Motorola protect the flexible display inside ... You will have to be patient!
Get link

Facebook

Twitter

Pinterest

Email

Other Apps