Get link

Facebook

Twitter

Pinterest

Email

Other Apps
If you have the money, you still want to try this iPhone for really important people.
We thought we had already seen everything about the new iPhone 12 but nothing could be further from the truth. Caviar has launched a special version of the latest Apple phone whose great difference compared to the conventional model is that ... It has no cameras!
Yes, you read correctly, the most decisive thing about the Caviar iPhone 12 is that dispenses with one of the most distinctive elements of the phones on the block such as their cameras. Obviously, everything has an explanation and the reason is compelling.
The mystery is in the great managers
There are many people who handle sensitive information that should not be leaked or known to other mortals. These usually have secret meetings in which privacy and security are the essential requirement And there cameraless phones are a must. The concern that hackers use the smartphone camera to spy is high and Caviar has given them the perfect solution: the iPhone 12 Stealth.
In a reconversion of the iPhone by Caviar, its Stealth model lacks rear cameras and, in addition, it also has completely turned off the selfie camera. The latter does not prevent Face ID from working, since this technology relies on the infrared camera.
Caviar has designed two versions in which the hardened titanium is the protagonist of the rear. The Caviar iPhone 12 Stealth features a long-lasting black laser coating, while the version Stealth Gold exchanges its rear for a gold one.
The company will only make 99 units of each phone so the word exclusivity here does take on a real dimension. The Stealth version is trading from $ 4,990 and the Stealth Gold from $ 5,520.
Although they seem exorbitant prices, the same company already manufactured a special edition of the iPhone 12 Pro with 18 karat gold inlay which costs 23,380 US dollars.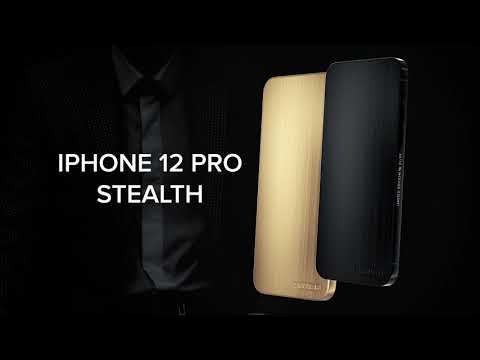 SEE COMMENTS
Get link

Facebook

Twitter

Pinterest

Email

Other Apps