Get link

Facebook

Twitter

Pinterest

Email

Other Apps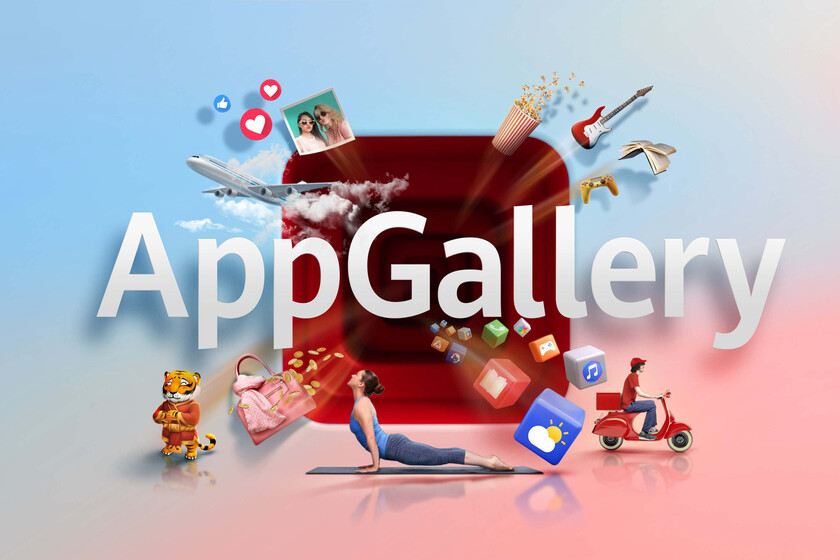 On Android, different application stores coexist depending on which manufacturer we are in, although it is Google Play that is the backbone of almost the entire ecosystem. That is what was happening with Huawei until last year, in fact, but the US blockade caused an explosion in the development of the catalog of your App Gallery.
Now, a year and a half later, Huawei is following the path of other app store owners, such as Samsung, and publishes the winners of its AppsUp, a global app innovation contest that it organized a few months ago and which, after receive the votes of the jury, you have already chosen the winners from among all the finalists. These are the best apps of the Huawei App Gallery of this 2020.
The best of the App Gallery in 2020
As we said, Huawei has published the finalists and winners of the various categories of its AppsUp, its innovation contest. According to the manufacturer, they have received more than 1,000 subscriptions for the 2020 edition and prizes of up to $ 20,000 have been awarded to the finalists.



"A great initiative involving more than 3,000 teams from more than 170 countries and regions around the world. The contest received around 1,000 applications for applications, all integrated with the open capabilities of HMS. HMS Core, the collection of HUAWEI kits and services, currently supporting more than 2 million developers and more than 100,000 applications integrated with HMS Core around the world. These kits work together seamlessly to ensure that HUAWEI devices provide a complete user experience from the first moment of use. " - Huawei



The categories set for the AppsUp of this 2020 have been three. First we have the category of "Best application" itself, secondly we have the category of "Application with the greatest social impact" and finally, closing the trio of winners, we find the "Best game". Finally, Huawei also indicates that there is a winner for the category "Most popular application". We indicate the finalists.
Best app
Scoolio


Pocket Code


Complete Rhythm Trainer


Marble AR


Runbit


Application with greater social impact
Plantsnap


Learn 34 Languages


Earthquake Network


Best game
Spingram


Streamer Sim Tycoon


100 Doors: Escape from School


Most popular app
Honorable mentions
Virtual Assistant DataBot: Artificial Intelligence


Kuston Widget Maker


Cooking mania


Toy Box Party Game


Genius Brain


Tapventure


Blackout Age: Map Based Postapo Survival Craft


Sun Locator Lite


Learn 34 Languages


Plantsnap


Earthquake Network


Peaklens




Share

These are the best apps of the year in the Huawei App Gallery


Get link

Facebook

Twitter

Pinterest

Email

Other Apps