Get link

Facebook

Twitter

Pinterest

Email

Other Apps
Neither 200 euros nor 1,500 ... People want compensated phones, and 2020 shows that there has never been a better mid-range!
In the year of the mobile market's crash after 14 years of incessant increases, the same 2020 that is already facing its last week and that has had half the world locked in their homes, a trend that we have been warning about is also confirmed in the last courses in the mobile industry.
Neither the cheapest mobile phones, below 200 euros, nor the most high-performance mobile phones, above 1,000 euros, interest the bulk of smartphone users globally, who have shown this year that the mid-range is the most sought after in a market saturated with options, where the best mobile phones compensated in price and performance triumph more than firms specialized in this type of device like Xiaomi, realme, Vivo, OPPO or the OnePlus itself.
And yes, 5G connectivity has finally come to be standardized as a must have, although it has only done so in high-end, also raising its prices and thus becoming even more attractive a mid-range where it is still difficult to find cheap 5G mobiles, but where the experience is already at such a high level We can say that, certainly, no one needs to spend more than 1,000 to have a smartphone of the best quality.
But what then are the reasons why the mid-range has triumphed more than ever in 2020? Let's analyze them and try to answer the question ... Stay with us!
2020, the year that more advanced features were democratized than ever
There are surely many reasons why the most balanced range of the mobile market now concentrates the maximum interest and the bulk of sales by the vast majority of users, but undoubtedly the most important is that There is practically no such performance gap anymore that separated them from the most performance smartphones.
Vivo herself told us about it in her presentation in Europe, that after analyzing both options they had decided to install the Snapdragon 765G instead of the 865 on its Vivo X51 5G, because despite being its flagship the improvement in benefits did not translate into something palpable for the end user with a price that was definitely much higher.
Nowadays mid-range mobiles are better and more important than ever, and this is because in 2020 they have received a lot of functionalities to date aimed at cutting-edge mobiles. premium, starting for example with the high refresh rate displays, which with 90Hz or higher It already allows you to bring that experience of fluency as satisfactory to mobiles as the realme 7 or the Poco X3 for less than 300 euros.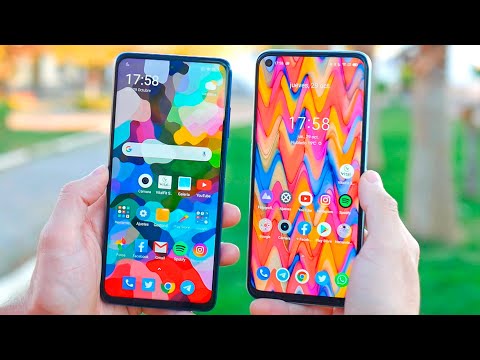 2020 has been the year in which mid-range mobiles have become better and more important than ever, with features such as high refresh rate screens, ultra-fast charging, 5G connectivity or wireless charging along with constructions and finishes each. better times.
Another of the great novelties of the more performance range that this year has been democratized is the ultrafast charge, so now it's easy to find cheaper cutting mobiles with 18 or 30 watt loads without any problem, they recover up to 80% of their battery in just over half an hour.
Further, wireless charging spreads fast through the mid-range too As the finishes and construction of this type of devices improve, to get already at the mobile level more premium with high quality glass, metal chassis and IP certifications for resistance to liquids and dust.
The 5G connectivity is another of the great reasons, and it is that already standardized in high-end now it has been the Qualcomm Snapdragon 765G chipset that has brought it closer to a mid-range that already enjoys sufficient power and next-generation networks in terminals of prices around 400 or 500 euros.
This same SoC from the San Diego firm, which already incorporate not only the Vivo X51 5G but other mobiles such as the OnePlus Nord, Google's Pixel 4a 5G or the Moto G 5G Plus, has brought more advanced cutting specifications, such as the 4K resolution video recording up to 60 frames per second or compatibility with mmWave and high refresh rate panels.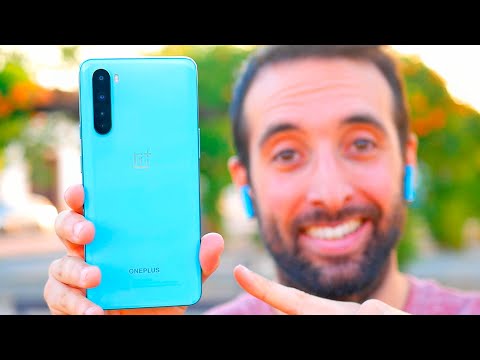 Google's paradigm shift, and why the best Android experience no longer needs the best hardware
It has been a strange course this 2020, and with the mid-range narrowing the gap for the best mobile experience Except for mobile photography and multimedia licenses such as Dolby Atmos or Dolby Vision, the truth is that paying the premium for having expensive top-tier chipsets was no longer such a need in an absolutely unnecessary and expiring hardware race.
Google was the first brand to take the plunge, with countless rumors months before showing us the Pixel 5 that we will not see in Spain, ended up confirming the sales on its flagship by abandoning the high-performance Qualcomm Snapdragon and integrating the 765G model, the star of the year and the most compensated chipset of the entire mobile market.
He did not renounce 5G connectivity, but he did pay a lot of money for an increase in power that almost all users would not need, thus being able to reduce costs compared to a range premium that based on 5G modems and expensive photo modules with Leica or ZEISS signatures, they have already gone well above the 1,000 euro barrier.
So that, the best Android experience that bring us devices such as the Pixel 5 itself, the Vivo X51 5G or the LG Velvet 5G itself stuck with a mid-cut chipset to contain costs, leaving Samsung and its Galaxy S20 FE and OnePlus 8 as more affordable options that do mount the Snapdragon 865 lowering other specifications.
I myself have tested the Vivo X51 5G with good sensations, and although we will not see the Pixel 5 here, yes I have the feeling that with this decision Google has hit the mark fully to ensure that users have a high-quality experience at a lower price. In any case, I am also of the idea that Google should set the standard in high performance, and that they could have taught us (and released) and Pixel 5 "Plus" with the best on the market ... Do not you think?
Get link

Facebook

Twitter

Pinterest

Email

Other Apps