Get link

Facebook

Twitter

Pinterest

Email

Other Apps
Those who have tried the new iPhone 12 mini, deflate the bubble of the 'flagship phones' of small size ... Is it that bad?
Passions and criticism in equal measure, the truth is that Apple always awakens feelings every time it introduces new devices, this time about iPhone 12 in four flavors that arrived later than usual, but always in time for the important Christmas campaign to end the year in style recovering at least its sales figures before Samsung.
The experts said that the iPhone 12 were going to devastate Android users, but the truth is that after their presentation they only left us the controversial novelty of arriving without a charger or headphones, in addition to that sensation, also common, that hardware and news were like always below expectations and all the hype media raised a priori.
One of the bosses from Redmi that only the iPhone 12 was worth it, and although it is true that the models 'Pro' offer interesting novelties in mobile photography, it is also that the iPhone 12 mini is being the example of what we do not want in a small top-of-the-range smartphone. Do you want to know why? Well follow us, here is the answer ...
iPhone 12 mini: the target of criticism of Apple and the example of why a 'flagship' of that size does not make sense
I recognize that when I saw the iPhone 12 mini it seemed like a great idea at first, because it is something that we have all asked for a long time and that Sony had explored without success with its Xperia Z Compact, but that in the Apple ecosystem it could work very well for the symbiosis with iOS of the hardware and the general good work of the Cupertino firm.
I think the whole industry thought something similar, we ourselves praised the concept of the 5.4-inch iPhone 12, which came in even smaller than the iPhone 6 and it aimed for a success this year, although the empirical tests have left us cold in a very distant reality.
The speech is different since the big American media They have put the glove on the iPhone 12 mini, which suffers from basic problems that would explain why most mobiles have now gone to the large format:
"I haven't liked a size of an iPhone so much since I had the iPhone 5. Too bad the battery life." (The Wall Street Journal).
"I love this phone, but we definitely can't trust its battery." (Engadget).
"I don't want to sugarcoat it or be overly harsh about it, but the battery life of the iPhone 12 mini is notably worse than that of the iPhone 12, which in turn was already below that of the iPhone 11, champion in this section. Its autonomy is good enough for me, but I'm already assuming that I use it differently than I use larger phones. " (The Verge).
"Yes, I have noticed that the battery life in the 'mini' is not as good as in the 12 and 12 Pro (and the 11 Pro that I used for a year, and the XS that I used the year before as well). But I wouldn't hesitate for a second to buy a 12 mini just for this reason. The battery life of the iPhone 12 mini is good enough at worst. " (Daring Fireball).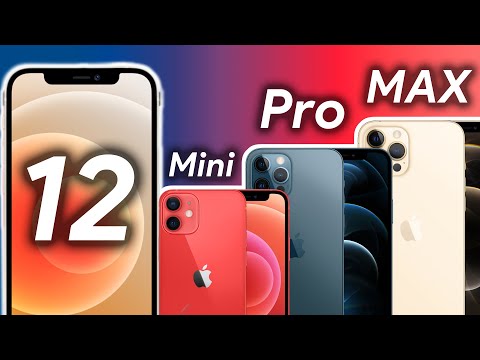 Current smartphones are not smaller because they cannot, it is a simple matter of physics, because a very small size does not fit a large battery that can keep a mobile phone alive with the latest generation hardware for a long time.
I have a feeling that opinions are modulated by taste from the analyst himself, and it is The Verge who is closest to the opinion that I have in this case, and it is that certainly we can all get used to using a smaller mobile phone, many people would want it if they existed, and surely all of them would be willing to sacrifice perhaps a part of experience and the heavier use that they would give to larger mobiles.
Surely the trees do not obstruct the view of the forest, and It is likely that the iPhone 12 mini has sufficient autonomy for whoever is going to buy it, which will certainly look for that format directly because it is today the only high-end in this size and you will already be more than aware of these problems looking for that nightly daily charge which for me is still customary due to my intensive use of any smartphone.
In any case, now I can assure you that most Android manufacturers would also want a model 'mini' like this iPhone 12, but almost everyone will have done their tests and their engineers It will have been impossible for them to ensure a minimum acceptable autonomy to market the terminal.
For me and being honest, this is another point for Apple rather than a raving criticism, and it is that it has shown us the way of why we do not see smaller mobile phones in Android, also making sure that their perfect hardware and software control does allow them to offer that fair autonomy for an iPhone model of this size ... Do not you think?
Get link

Facebook

Twitter

Pinterest

Email

Other Apps