Get link

Facebook

Twitter

Pinterest

Email

Other Apps
If you think that the Mate del Pastor is a type of infusion, you need these applications to learn to play chess.
Queen, bishop, rook, knight, pawn ... We all know the names of chess pieces, but not all of us know how to play this classic board game.
If you have always wanted to know how to play chess, but you have never spent time learning it, in this article we recommend 5 mobile applications with which you can learn to play chess.
Get ready, because the lessons of these apps will teach you in a matter of hours and so you can face your family and friends without fear to show them who is the best in this classic game.
Top Android apps to learn to play chess
Chess Play and Learn
Chess coach
Learn chess
Magnus Trainer - Learn Chess
Tactic for beginners
Chess Play and Learn
In addition to playing chess, this application also serves to learn its mechanics through more than 50,000 tactical puzzles, interactive lessons, videos and a powerful computer that you can face to learn from his master moves.
Step by step, you will start by learning all the rules of chess, you will continue receiving useful tips and recommendations to apply in your games and you can solve tactical puzzles that adjust to your level to help you improve. Afterwards, you don't have to leave the Chess app to put your knowledge into practice, because in it you can play against the computer and against the millions of users that make up the social platform.
Chess coach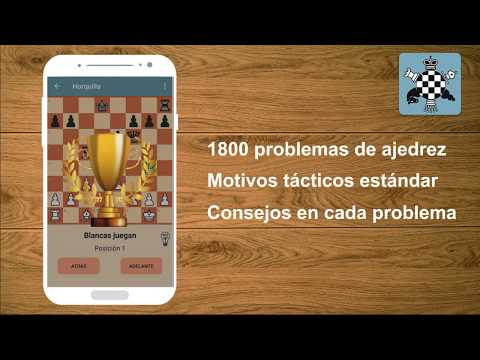 Chess Coach is an app that teaches you how to play by posing tactical problems that you must solve. You will have the help from coach's suggestions, which will clear the way a bit if you do not find a quick solution.
This free application, which requires an Internet connection to function, has 14 complete lessons and 3 levels of difficulty different so you can learn the best chess strategies.
Learn chess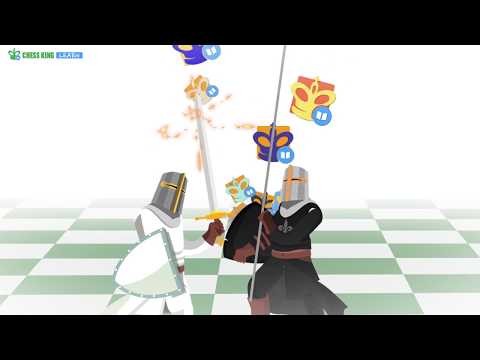 One of the most interesting Chess King apps to learn to play chess is, of course, Learn chess. It is an app that accompanies you throughout the learning process, from the beginning until you are an expert.
In short, Learn Chess has 500 teaching examples and 700 exercises that teach you from the rules to the opening game methods, without leaving aside the middlegame and the endgame. Thus, the app will put you to the test and will show you which is the ideal way out of complicated situations in the game with tips and recommendations.
Without a doubt, Learn chess is one of the most complete apps that you can use to learn to play chess, and you can download it for free from the Play Store.
Magnus Trainer- Learn chess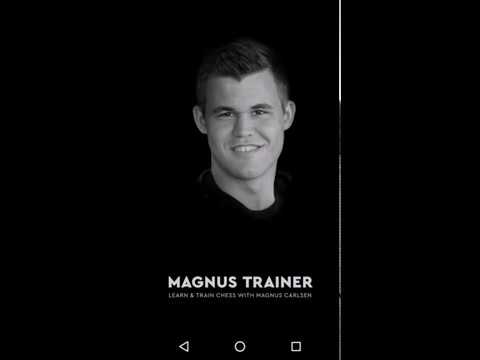 Do you know Magnus Carlsen? He is one of the best chess players of recent years, crowning himself world champion at just 22 years old. Seeing who it is anyone would want to receive their lessons, no? Well, you can do it yourself with the Magnus Trainer app.
Yes, Carlsen himself has created interactive chess lessons and games with which you can significantly improve your skills. It does not matter if you do not know anything about the game until now, you can start with the introductory lessons of the app and end up knowing the more advanced tactics when your level is higher.
Magnus Trainer is a free app, although to access certain content you will have to become a premium user, that is, pay a subscription.
Tactic for beginners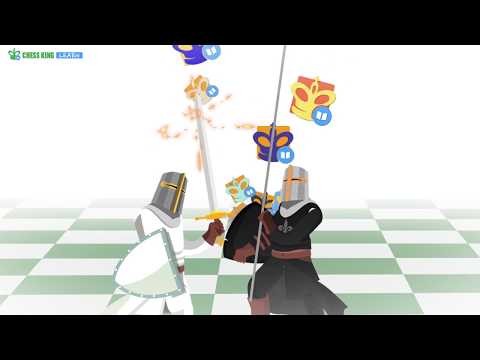 The last app that we want to recommend you to learn to play chess is Tactics for beginners, also developed by Chess King. As we read in its name, it is a tool with over 1,200 lessons for anyone who wants to get started to play chess, that is, for beginners.
Know the rules of the game and go improving your technique as you discover new tactics. At your side you will have a virtual coach who will put you to the test and will recommend the best plays when the game gets complicated.
Get link

Facebook

Twitter

Pinterest

Email

Other Apps