Get link

Facebook

Twitter

Pinterest

Email

Other Apps
Samsung presents its new high-performance mobile rental service in Germany for a small monthly payment ... Will the idea be as good as it seems?
With the Samsung Galaxy S21 already behind the scenes, the truth is that it seems that Samsung has realized that the prices of its latest flagship phones, including the Galaxy Z Flip and Galaxy Z Fold2 folding machines as well as the future rollers, they were too high to continue climbing.
So, get to work in the search for alternative solutions, Samsung's German division has gone ahead to all promoting together with Grover, a local technology subscription company, their new Galaxy smartphone rental service at much more attractive prices.
SamMobile told us this afternoon, confirming that the service is now official in Germany with rental terms of between 1 and 12 months, with no other commitments than the payment of a monthly subscription for the use of the chosen device, although for now there are no plans for a launch in other markets.
Here's how Samsung's and Grover's subscription service works in Germany, and here's what it costs
Whether it seems like a good idea or not, the truth is that subscriptions are in fashion and they have revolutionized the way we consume products, offering not only subscription to content, music or video games, but also to various products of a lot of types including from cosmetic products to vehicles.
It was a simple matter of time before someone came up with a way to access our favorite smartphones in rental or subscription mode, enjoying them through a monthly payment and without having to disburse the more than 1,000 euros they cost some of the flagship phones from Samsung.
In fact, in Germany prices move between 30 and 120 euros, although for now this type of rental It has been enabled only for Samsung Galaxy S20 family mobiles, with no possibility for now to access folding devices or the Galaxy Note20. Asked about it, the South Korean firm has stated in any case that more devices to be added soon available in this mode.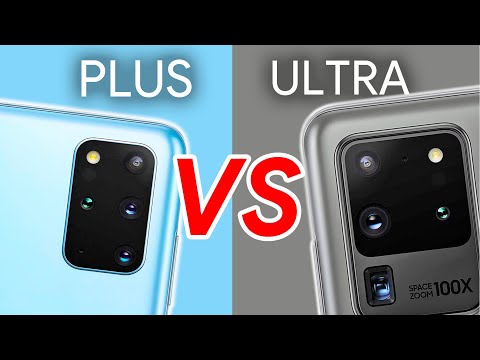 The acquisition would be made from the official Samsung store, although once the rental has been chosen as a method of payment, users will be redirected to the Grover website where you can decide the rental period between 1, 3, 6 or 12 months.
Obviously, as in all these types of subscriptions, prices will vary in each case depending on the time chosen, so we go on to detail them so that you can assess yourself with all the details:
Samsung Galaxy S20 FE, with prices of € 59.90 (1 month), € 49.90 (3 months), € 39.90 (6 months) or € 29.90 (12 months).
Samsung Galaxy S20, with prices of € 99.90 (1 month), € 69.90 (3 months), € 59.90 (6 months) or € 49.90 (12 months).
Samsung Galaxy S20 +, with prices of € 109.90 (1 month), € 74.90 (3 months), € 64.90 (6 months) or € 54.90 (12 months).
Samsung Galaxy S20 Ultra, with prices of € 119.90 (1 month), € 99.90 (3 months), € 79.90 (6 months) or € 69.90 (12 months).
As they also tell us, for the moment this device rental program cannot be combined with other services of the South Korean giant in Germany such as Samsung Up, Samsung Care + or Trade-In, although it is possible that some of them are combinable as long as the service is fully implemented. Samsung claims to be working on it.
As we mentioned, not available outside of Germany since it is an idea of ​​the Teutonic division of Samsung, although We hope that it can reach our markets sooner or later to further open the range of possibilities, bringing the best quality devices to more users.
Not in vain, this monthly payment method not only it will allow us to save, but will also make it possible change the mobile at the exit of the next flagship without large outlays ... Good idea, huh?
Get link

Facebook

Twitter

Pinterest

Email

Other Apps