Get link

Facebook

Twitter

Pinterest

Email

Other Apps
Which one should you choose? Know its characteristics, price and main differences.
The Moto G9 Play and the Xiaomi Redmi 9 are two of the best cheap mobiles that you can buy right now. Both devices incorporate characteristics more than solvents in a highly competitive price range.
And it is because about 150 euros you can access a first-rate mobile with which to throw away in your day. Since both mobiles have been launched practically at par (late August and early September 2020) and both share being the entry model of a reference brand, it is normal to doubt: Which of the two to choose? How do you know which one is better?
If you have doubts about which model to choose or which one best suits your needs, keep reading because you will find out, in a very simple way, where are the weak and strong points of each device.
A practically clone design and screen
Regarding their dimensions, you will hardly notice any difference. The two mobiles weigh 200 grams and their size differs by less than two millimeters. Their screens are also extremely similar, being both 6.5 inches, IPS and HD + resolution.
The front and the placement of the buttons and the fingerprint reader is also very similar (not to say that they have an identical design), so if you are going to choose one of these two mobiles with your eyes, you can only be guided by the back of these and the colour.
In these last aspects, the placement of main cameras: on the Xiaomi Redmi 9 they are one on top of the other forming a vertical line, and on the Moto G9 Play they form a square. Regarding the colour, the Xiaomi Redmi 9 is available in black, purple and turquoise green, while the Moto G9 Play can be purchased in electric blue or also in turquoise green.
All the differences of their cameras
The Moto G9 Play includes a system of 48 megapixel triple camera on which the brand highlights its ability to take good portraits and photography at night or in poor lighting conditions. For his part, Xiaomi Redmi 9 incorporates a 13 megapixel quad camera, a photographic system more versatile than the Motorola mobile.
It should be mentioned, that yes, that the 48 megapixel camera of the Moto G9 Play is achieved by combining 4 pixels in 1, being actually 12 megapixels with Quad Pixel. For the rest, the Moto G9 Play camera adds two more sensors, one Macro and the other for taking portraits with Bokeh effect, both with 2 megapixels.
Digging a little deeper into the cameras of the Xiaomi Redmi 9, includes a fourth additional 8 megapixel sensor and with an ultra-wide angle.
In regards to front cameras, they are identical: both terminals mount a single 8 megapixel and f / 2.2 lens.
Battery and performance: autonomy for 2 days?
It is perhaps this section that shows the greatest differences between one device and another, although they are not anything from the other world (we repeat it: these phones are very similar).
The Xiaomi Redmi 9 comes with a 5020mAh capacity battery with 18W fast charge, for its part the Moto G9 Play incorporates a battery of 5000mAh but slightly increases the fast charge capacity up to 20W, charging fully in less than 3 hours.
If we pay attention to the manufacturers, the Moto G9 Play seems the best candidate to reach the two days long, although quite possibly the Redmi 9 will not be left behind (especially if we stick to its also immense capacity). Of course, the main difference would be that the Xiaomi Redmi 9 allows reverse charging, so that can be used as if from a powerbank it will be.
This is how they are on the inside: processor, memory, Android version and customization layer
We come to a section where we can find some differences, especially if we are one of those people who look closely at the budget. For one, the Moto G9 Play is sold in a single version of 4GB of RAM and 64GB storage expandable up to 512GB via microSD cards. On the other hand, we have the Redmi 9, which is sold in two versions with different memory capacities.
Thus, you can acquire the Xiaomi mobile in a mode of 3GB of RAM and 32GB storage (cheaper, obviously) and in another version of 4GB of RAM and 64GB of storage (this last identical to the Moto G9 Play). Of course, as with the Motorola device, you can expand its storage capacity with a microSD card.
On the processors, these mobiles are day and night. As is usual in cheap Xiaomi phones, the Redmi 9 comes with a processor of MediaTek, specifically the Helio P80, a chipset announced in early 2020 that also mounts the realme 6i.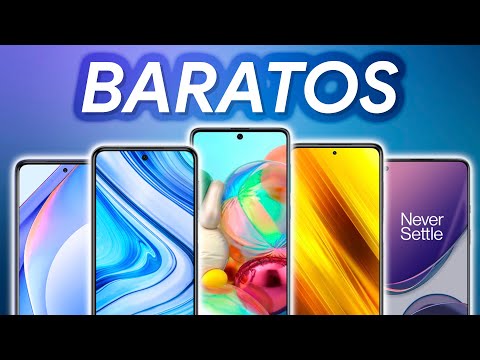 Instead, the Moto G9 Play leaves the factory with a Qualcomm Snapdragon 662, a processor also launched at the beginning of the year but it is true that it usually goes in somewhat higher models, such as the entire Moto G9 family or the realme 7i.
In case there were still doubts about its interior, both go on the market with Android 10However, it should be noted that the Xiaomi mobile comes with MIUI 11, the customization layer of the Chinese brand that includes certain pre-installed software, although, in its favor it must be said that it is very comfortable to use and that its possibilities multiply if we are aware of the Xiaomi ecosystem (for example if we have a Mi Band or a Xiaomi scale).
As far as the Moto G9 Play is concerned, it comes with a pure android version Although it does not offer as many customization options as MIUI, it frees us from pre-installed apps by adopting a "more Google" appearance.
Connectivity
Again we come to a section that shows few differences. We are before two very similar mobiles, both equipped with USB-C, headphone jack, rear fingerprint reader (located on both phones at the same point), Dual SIM and Bluetooth 5.0.
As we have said before, the main difference would be that you can connect the Xiaomi Redmi 9 to other devices like this to charge them with the reverse mobile charging.
Moto G9 Play or Xiaomi Redmi 9, which one do I buy?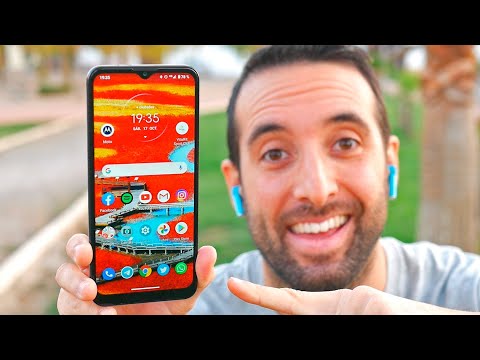 Surely you have thought about it throughout the comparison: "But if these two mobiles are the same". We know, it is not an easy task to choose between one and the other, but if we pay attention to the price and we weigh all its characteristics, the cards will always lean towards the Redmi 9, especially if you are one of those who at all costs seek a cheap mobile.
Basically The Xiaomi Redmi 9 can be yours for just over 150 euros, less even if you go to stores like Aliexpress. On the other hand, the Moto G9 Play tends to always touch 200 euros, a price that may not be worth it, especially if we take into account that its characteristics are also (sometimes improved) in the Xiaomi device.
You should only choose the Motorola if you are a seasoned Android user who has already tried the MIUI experience and it has not finished convincing you. In the same way, if you opt for the Motorola, rest assured that you get a mobile optimized for Google's operating system and that very possibly update something more than the Redmi 9, although Xiaomi is putting the batteries in that aspect.
Also, it is nice to know that the Moto G9 Play is all a machine as far as battery is concernedIn addition, it does not have third-party applications installed. Of course, with regard to the photographic section and the quality-price ratio in general, without a doubt the Redmi 9 is a step above and it is the one you should choose.
Get link

Facebook

Twitter

Pinterest

Email

Other Apps