Get link

Facebook

Twitter

Pinterest

Email

Other Apps
These are the real innovations of the iPhone 12, and the ones that will surely cause movements in the Android catalog ... Do you want to know what they are?
As long as Apple introduces new iterations of the iPhone some of us are left with the same bittersweet feeling, and it is that the hype that raises expectations so much that it is difficult to meet in this case with smartphones that, in the end, they are still that, just a few smartphones that they always remain among the highest quality in the industry.
This year the iPhone 12 were presented in four flavors accompanied by a major controversy, of a change of those that the Cupertino firm loves, very given to making this type of strategic movements that everyone criticizes but everyone ends up following too before or after.
It is time then, now with time and well-rested information, to take a look at all those iPhone 12 innovations beyond discussions, prices and opinions such as the boss Redmi, real innovations and that certainly yes they will bring changes to the whole 'smartphone industry' usually and the Android mobile catalog in particular. Don't you want to know what news we are talking about? Let's go for them ...
These are the key novelties of the iPhone 12 that we will see, sooner or later, on Android phones
1. Stronger glasses, whether ceramic or not so ceramic
In a scenario where differentiation in design was very complicated, Apple wanted to do a kind of 'back to the future' with these iPhone 12 that resemble the classic iPhone 5, and that they marked the new level in the election of materials.
Stainless steel for the chassis and a new glass named 'Ceramic Shield', announced with great fanfare and developed specifically for iPhones with Corning, also the father of the new and acclaimed Gorilla Glass Victus.
Apple said that its ceramic glasses are almost indestructible, and although they have had problems with scratches - it is a matter of physics that the greater the resistance to blows, the less the marks and scratches will be - it seems that indeed the future will bring us increasingly resistant glasses to protect our mobiles.
2. Apple ProRAW, or how to get the best image quality with a mobile
The new iPhone 12 in their models 'Pro' will have a new technology called ProRAW and what do you want to help us achieve the best photographic and imaging results of the entire mobile industry.
Reduces noise, offers better color verification and white balance, simplifies image editing And the best thing is that it will do it all natively, thanks to an iOS update.
3. Cell phones that will arrive without a charger or headphones
It has already been talked at length about it, the iPhone 12 have opened the ban on smartphones that will be sold without a charger or headphones, something that Samsung itself has recognized to be studying and that Apple dared to do before anyone else in favor ecology and your bottom line.
The subsequent controversy with the hugely expensive MagSafe Duo, also without a wall charger, has only intensified a debate that many actors on Android used to laugh at Apple, but without a doubt all of them will soon continue to send their phones without basic accessories.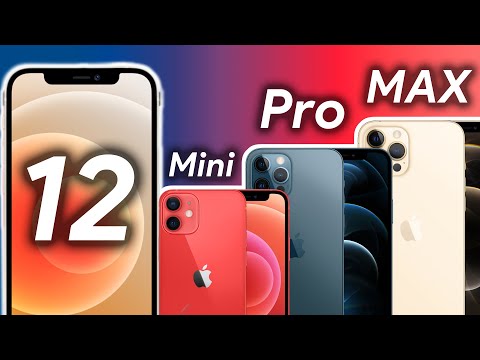 4. Video recording in Dolby Vision, 4K and up to 30 fps
It is another of the great novelties of Apple for the photographic device of the iPhone 12, which now are capable of recording video with Dolby Vision technology natively, in 4K resolution and up to 30 frames per second. It is good to know that indeed Dolby Vision outperforms HDR 10+ because it dynamically encodes data in real time.
This enhancement includes video editing on the iPhone itself, keeping Dolby Vision with its high dynamic range and its most accurate recordings, plus with a very high performance stabilizer that all analysts have agreed to praise for taking moving shots.
5. LiDAR sensor to improve augmented reality functionalities
A few years ago, Google tested this type of technology in Project Tango, and the truth is that Apple has managed to demonstrate that it is useful to have a LiDAR sensor on a smartphone a long time later and already when Google has abandoned the project.
The LiDAR sensor allows the terminal to map its environment to understand space almost as a human would, carrying Augmented reality one step further to apply it to more practical use cases, not only in leisure but also in professional applications or help for dependents.
Measure distances and things, identify objects and their position, prevent blind people from tripping by helping them to move, and so on. will make Android phones re-integrate those technologies that Google tested with Tango and that they did not end up making a hole in their time.
6. High performance terminals and smaller sizes
This topic is something that we have discussed in more detail in another article, and it is that I certainly have the feeling that all Android manufacturers would have a small size high-end if possible with reasonable specifications and adequate results in terms of experience.
It is true that the iPhone 12 mini has shown the way of these flagship phones small cut, returning to sizes similar to those of the iPhone 6 with a mobile with current features and that many are looking for now that they have all gone to the large format, but it is also true that its autonomy is not up to par.
It's a physical matter if the size is smaller the battery is too, and current hardware has energy requirements that make a small high-end mobile useless because its battery does not last long enough.
It's just an opinion, but I have no doubt that some of these news will spread sooner or later ... What do you think?
Obviously it is too early to say that all these news will come sooner or later to Android phones, but this is my humble opinion regarding the novelties and "real" innovations of the iPhone 12 and from which our platform could - and / or should - learn for the future.
Of some I have no doubts, like that Android smartphones will come soon without a charger or headphones or even that soon they will also integrate LiDAR sensors and the most performance ones that Dolby Vision license, although it will be necessary to wait for late February or early March to meet the new high-end Android, so there is time ... What feelings do you have?
Get link

Facebook

Twitter

Pinterest

Email

Other Apps