Justice orders to repeat an opposition because a candidate skipped a Windows 10 update during an exercise
Get link

Facebook

Twitter

Pinterest

Email

Other Apps
A opposition exam, two exercises and Windows 10 on the computer. These are the ingredients of a curious story that has become news due to the circumstance that has led the courts to rule that the test must be repeated: an untimely Windows 10 update.
In the middle of the second exercise of which the opposition consisted, consisting of the reproduction of a text in Microsoft Word for a limited time of 15 minutes, to several candidates to the Body of Procedural and Administrative Procedure of the Administration of Justice an update window jumped of the system.
The opponent, who suspended the exercise interrupted by the Windows update, will be able to repeat it when her right to equality in access to public function is violated
The irruption of updating was a violation of the right to equality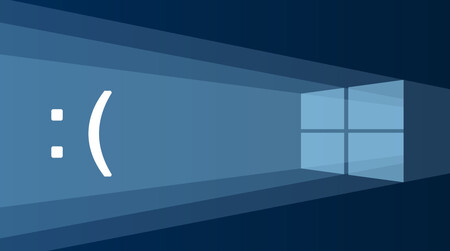 The window in question "It made the document in which the exercise was carried out invisible, making it impossible to continue for about 1 minute", collects the specialized medium Legal News. This is attested by the victim herself in a text signed together with the official who acted as guardian and president of the selection board, which expands on the details.
This public worker, according to the published information, gave all the opponents an additional 30 seconds to take the exam because there were about four or five affected according to their testimony and the interruption only lasted about 10 seconds. However, this was apparently not enough of justice.
In addition to being surprised by the irruption of the system update, she only had the instruction not to tamper with the system
It is understood in this way by the Contentious-Administrative Chamber of the National High Court in a ruling that annuls the final list of approved of this opposition because it considers that the candidate's right to equality in access to public service was violated included in article 23.2 of the Constitution. In addition to being surprised by the incident, she only had the instruction not to tamper with the system.
The time not recovered, justice concludes, can be considered relevant. That is why, having not had the precise period that other applicants did have, he could not attend the test in equality and the test must be repeated. A test that, by the way, he failed. After its repetition, it must be evaluated again and classified in the approved list if necessary.


Share

Justice orders to repeat an opposition because a candidate skipped a Windows 10 update during an exercise


Get link

Facebook

Twitter

Pinterest

Email

Other Apps