Get link

Facebook

Twitter

Pinterest

Email

Other Apps
The ZTE Axon 20's under-screen camera uncovered: this is really how it works.
That the first tests have made it clear that the hidden camera under the screen ZTE Axon 20 does not live up to expectations, does not remove that ZTE has achieved a historic milestone in the world of telephony, achieving something that several manufacturers have been pursuing for years.
It took a few weeks since the device was launched, but now we know how it really works the system that has allowed ZTE to integrate the front camera under the screen glass, thus achieving a front completely free of clipping, and without the need to resort to complex physical mechanisms.
The camera under the screen of the ZTE Axon 20, seen from inside
In one of his latest videos, the youtuber behind the channel JerryRigEverything shows the process of disassembly of the new ZTE terminal. During the process, the youtuber emphasizes the system that allows the front camera see through the screen.
It also takes the opportunity to detail its operation. In that sense it indicates how ZTE does not use a single screen, but two on the front of your new phone. One of them occupies a small rectangular area and has a low resolution, so that the front camera is positioned between the two screens, being able to capture light through the gaps between the pixel matrix of the lower resolution top panel.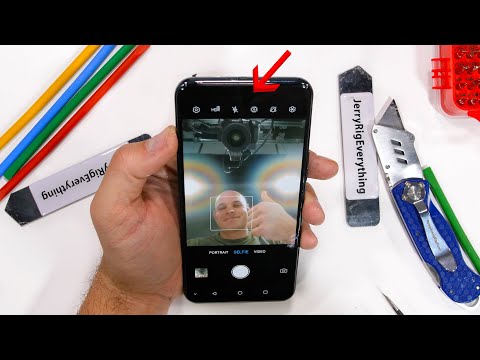 It is certainly a ingenious solution, and much simpler to carry out than Samsung's plan to incorporate a screen removable in its future terminals. It is true that it is a system that still needs to be polished to be able to offer an image quality, at least, comparable to that offered by the front cameras of current smartphones, but It is a big step In the correct way.
Get link

Facebook

Twitter

Pinterest

Email

Other Apps