How to make a group video call in Windows 10 from the taskbar, quickly and without having to register an account
Get link

Facebook

Twitter

Pinterest

Email

Other Apps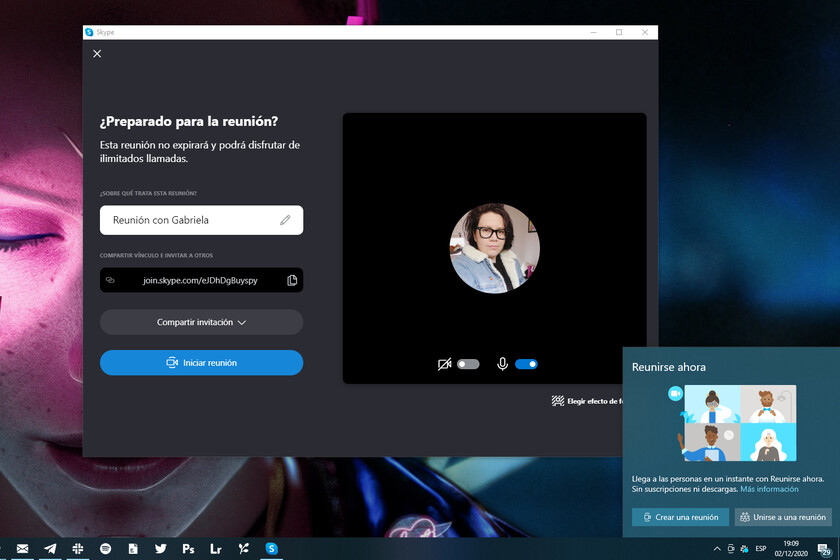 In times of pandemic it is more usual than ever that we have to resorting to a video call to be able to communicate with someone, or to have a meeting with several people. While options are not lacking with applications such as Zoom or Google Meet, there is also the old and faithful Skype that continues to work very well.
One of the advantages of Skype is that it integrates very well with Windows 10 and another that fewer people know or remember is that you can use it to make video calls without registration and without installing anything. Now, if it is something that you use a lot, you may be interested in taking advantage of a button that is always at hand and allows you to jump into a video call quickly in just a few clicks.
"Meet now" on the taskbar
If you already have version 20H1 of Windows 10, that is, the small October 2020 Update and you have been updating your system daily, you may have come across a new camera-shaped icon in the notification icons area of ​​the taskbar:
That is Skype's "Meet Now" button which was initially released for Insiders last October, but is already starting to appear to all users, even those with older versions of Windows 10.
With this button you can create a meeting through Skype in one click, without the need to install anything else, not even to create an account on the platform. If you click on "Create a meeting" a link will be generated immediately that you can share with anyone to start a video call.
The other person does not need to install anything on their computer either, you can open the link in your web browser and join your video call. If you also use Windows 10 you can instead use the "Join a meeting" button and paste the link for the video call.
If for some reason you are not interested in this function, you can right click on the icon and hide it so that it disappears from your taskbar. If you want to activate it again you will have to go to Setting, to choose Personalization > Taskbar and click on "Enable or disable system icons".


Share

How to make a group video call in Windows 10 from the taskbar, quickly and without having to register an account


Get link

Facebook

Twitter

Pinterest

Email

Other Apps