Get link

Facebook

Twitter

Pinterest

Email

Other Apps
Owners of the Motorola folding will be much more careful after discovering the amount of the repair.
The second generation of Motorola folding mobile phones, the Motorola Razr 5G, came into our hands a few months ago with a starting price of 1,500 euros. its prohibitive cost It already alienates many buyers (as with all folding), but those who have decided on the smartphone with a folding screen from the American company They better keep it safe.
The Youtuber Michael Fisher has accidentally broken his Motorola Razr 5G and has suffered first-hand the consequences of owning such an expensive smartphone with such advanced technological features. And is that repairing the accident cost Fisher no less than a thousand dollars, and that the fall only caused the rupture of the external screen. Fortunately for him, the internal screen, the one that folds, came out unscathed.
Different arrangement alternatives
After discovering that his brand new folding mobile was seriously damaged, Fisher looked for alternatives to its fix. He first contacted the brand and it offered to replace the phone, which It cost about the same as buying a new one. This also happened with third-party repair services, yes there were, because very few stores had the fix available for such a peculiar device.
The third way he found was thanks to his payment method. He used a credit card that had insurance for your purchases so, after much paperwork, he got them to take charge of the repair. As we can see, it is sometimes a good idea to read the fine print.
Apart from the repair, there is another aspect that should be highlighted. Surprisingly, the only damage in this accident was to the external display. The one that is assumed to be weaker and the one that scares consumers the most, the folding one, was unharmed despite the fact that the fall of the smartphone occurred with the screen displayed.
This invites us to think that, indeed, folding panels they are not as weak as thought and that they can simply be broken just like the others.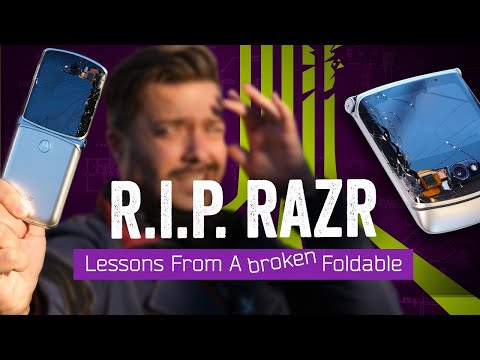 Get link

Facebook

Twitter

Pinterest

Email

Other Apps