Get link

Facebook

Twitter

Pinterest

Email

Other Apps
Why is google search so clever?
We can complain about many things about Google but the truth is that their services are the best that exists today. On the one hand we have the Google Chrome browser, which is simply the most used today and on the other hand we have its search engine, which is fast, price and really amazing.
But, have you stopped to think how the Google browser really works? How does Google know the exact words we want to search for? He explains it to us in a didactic video.
This is how the Google search engine works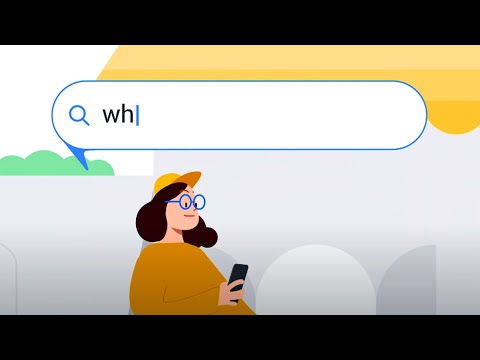 More than once you will have been surprised when when you go to do a search in Google, this already knows what we want to find just by entering a couple of words. It really is neither magic nor that Google is spying on us, but simply Google's own way of proceeding.
Every time we do a search on the Internet, Google returns thousands or even millions of web pages with useful information (some not so much). However, How does Google know what results to show?
Even before we start searching the internet, Google organizes the information on web pages in an index. To give us an idea, Google tells us that this index is like a library but much larger and with much more information than all the libraries in the world combined.
In just a few fractions of a second, google search algorithms scan the millions of web pages in this library with the aim of finding the best and most relevant results, and of course the most useful.
But be careful, all this information that Google shows us not only comes in web page format but also in maps, directions, videos, news and even images.
Google recognizes that its search engine still has a lot of room for improvement and that is why it is in continuous development. Its engineers test every day and perform hundreds of thousands of experiments a year, which translates into thousands of improvements.
And now, has it become clearer to you how Google Search works?
Get link

Facebook

Twitter

Pinterest

Email

Other Apps