Get link

Facebook

Twitter

Pinterest

Email

Other Apps
Samsung has a plan to do away with screen holes ... sort of.
The first tests have made it quite clear to us that hidden cameras under the screen they are far from offering the desired result. Perhaps it is because of them that firms like Samsung experiment with alternatives that allow offering a photographic experience at the height, while achieving the objective of offering the cleanest possible front.
That is precisely what one of the last patents registered by the South Korean company, which refers to a technology that would allow Samsung "Hide" the front camera integrated in the screen of your phones, only when it is not in use.
This is how the Samsung camera that can hide works
The patent, shared by the portal Let's Go Digital, represents a dual front camera system accompanied by a LED flash, all integrated under the glass of the screen.
What is really interesting is found on the screen itself: this has a technology to hide the camera system with a small part of the device panel, so that the cameras remain hidden when not in use. In the illustration below these lines, you can check its operation in more detail: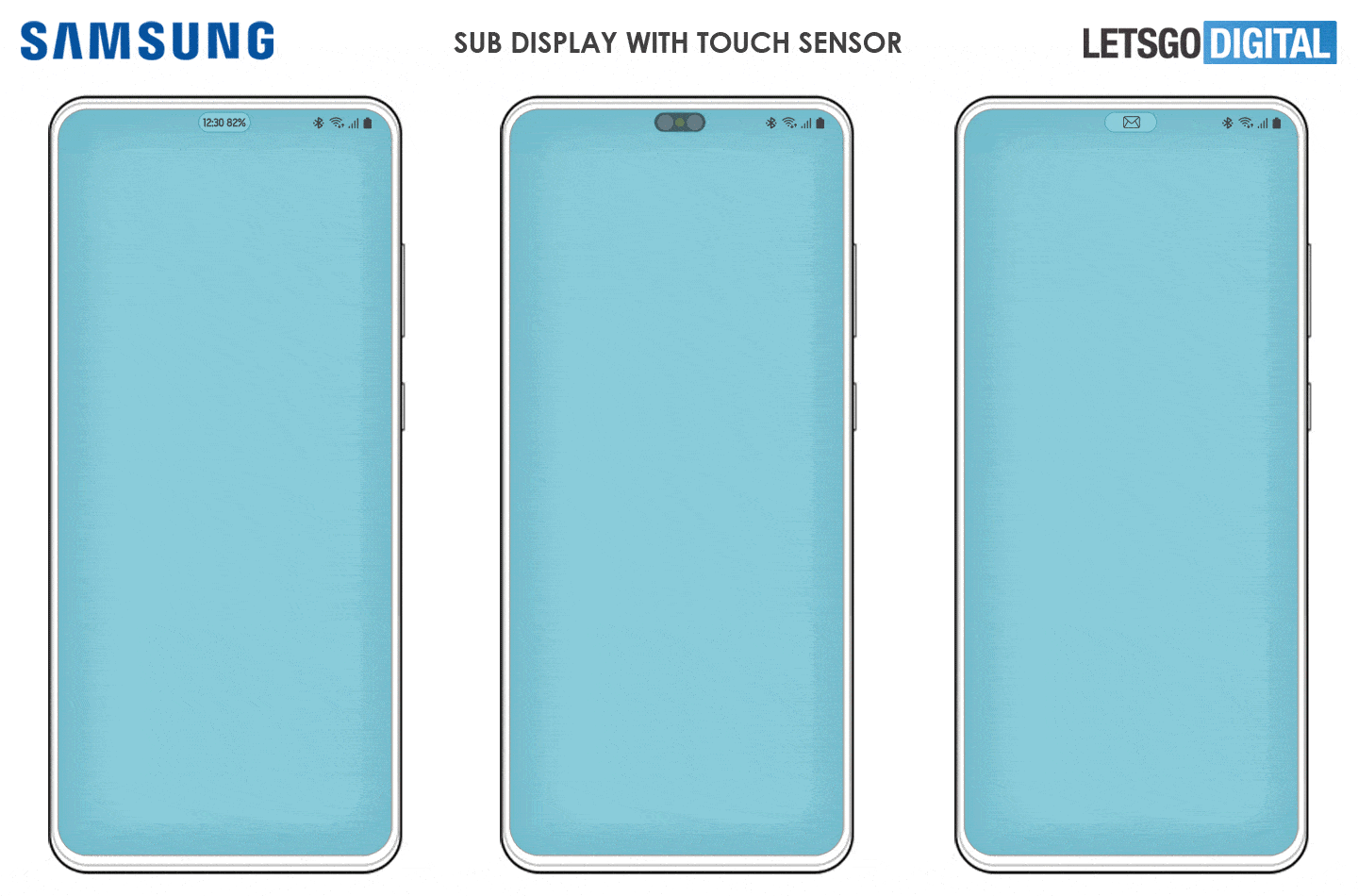 In the patent report, Samsung explains that the part of the panel that hides the front camera is fully tactile, so that it can be used to execute different actions such as open the clock by touching the time. And once the camera application is opened, or any other that needs to access the sensors, the mechanism will make the cameras appear so that it is possible to use them without any type of obstacle in the middle.
As is usual with this type of technology, it is unknown if Samsung intends to carry forward its plan to launch a device equipped with this technology, or if on the contrary it will be abandoned in the drawer of disabled patents. In any case, it would certainly be a ingenious way - and probably quite expensive - to overcome one of the challenges that the industry will face over the next few years.
Get link

Facebook

Twitter

Pinterest

Email

Other Apps