Get link

Facebook

Twitter

Pinterest

Email

Other Apps
If you don't have a controller at hand, don't worry, play all these titles with the touch controls.
Although the mobile video games of today have nothing to do with those of a few years ago to the point that even large companies such as Nintendo, Square or Konami are betting heavily on these platforms, The truth is that they still have a long way to go to reach the level of the large productions of consoles and computers.
Luckily for many, streaming or video games in the cloud are revolutionizing the video game industry and is that today we can enjoy great works regardless of the power of the machine in which we play.
Google Stadia (despite its still scarce catalog) is a great example of this, although if we have to highlight a service above the rest, that is without a doubt Microsoft's Game Pass.
Today it is impossible not to know the service of the Redmond company and it is that for just a few euros a month it allows us play hundreds of titles on our Xbox console, computer and Android phones.
Now, did you know that there are certain Xbox games for Android that can be played without the need for a controller? Either because you do not have a remote control at hand or simply because you like the touch controls of a lifetime, These are all the Xbox Game Pass games for Android with which you can play in a conventional way.
All Game Pass games for Android that you can play without a controller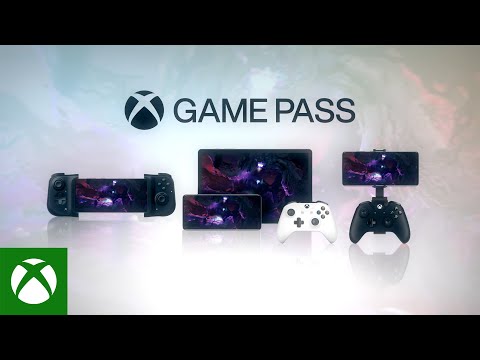 Obviously playing with a controller is much more comfortable than doing it with touch controls, but the truth is that you don't always have access to one. Hence, we are glad that Microsoft allows in some of its titles Game Pass for Android the ability to play by touch.
At the moment the games compatible with this way of playing are not many but Microsoft has already recognized that its team already is working to make more games in the catalog compatible with our phones touchscreens.
At the moment we can we can play without the need for any command to:
Bloodstained: Ritual of the Night
Light blue
Dead cells
Golf With Your Friends
Gears 5
Guacamelee! 2
Hellblade: Senua's Sacrifice
Hotshot Racing
HyperDot
Inkfell
Indivisible
Killer Instinct: Definitive Edition
Minecraft Dungeons
New Super Lucky's Tale
ScourgeBringer
Slay the spire
Streets of Rage 4
Tell Me Why (Chapters 1-3)
The Touryst
Undermine
Vambrace: Cold Soul
From this list we highlight Bloodstained: RItual of the Night, the spiritual successor to the legendary Castlevania: Symphony of the Night, Streets of Rage 4, the best beat'em up (I contradict the neighborhood) of this 2020 o Hellblade: Senua's Sacrifice, a title with a Nordic setting that leaves no one indifferent.
How to get Xbox Game Pass for Android
Being able to play the best Xbox titles on our Android smartphone is much easier than it seems. We only have to subscribe for 12.99 euros per month (the first three months at 1 euro) to the Ultimate version that includes all the following:
More than 100 games high quality for Xbox, PC and Android.
Discounts and exclusive offers
Xbox Live Gold
EA Play, a library of the best Electronic Arts titles
And much more
Without a doubt, Game Pass is one of the best services for video game lovers, and for very little money per month we can enjoy a huge and quality catalog. The best of all? That we can enjoy it so much in a computer, on an Xbox as on our precious Android smartphone.
Get link

Facebook

Twitter

Pinterest

Email

Other Apps