Get link

Facebook

Twitter

Pinterest

Email

Other Apps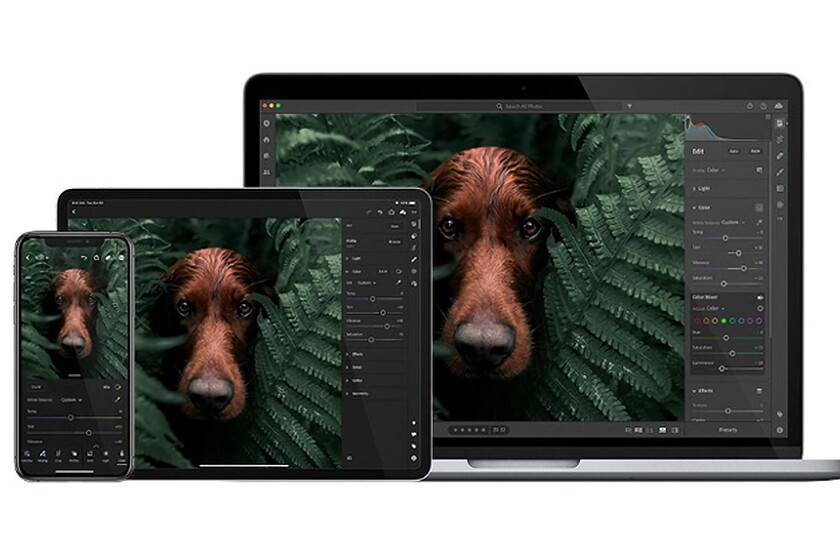 Adobe has announced the launch of a native version of Lightroom for Mac computers with Apple Silicon, currently represented by the M1 chip, and for computers with Windows 10 in ARM (which already works in Apple silicon with virtualization), whose maximum exponent, for the moment, it's the Microsoft Surface Pro X.
Be able to run Lightroom natively on new Macs it was something that was expected for this month, as Apple had announced in the keynote for the presentation of the M1 chip and the new MacBook Pro, Air and Mac mini. Likewise, Photoshop is expected early next year.
Macs with M1s, at the moment, are the best thing that happened to Windows 10 on ARM if you depend on Adobe
To say that Macs with M1s are the best thing that has happened to Windows 10 in ARM can be daring, especially when the comparisons are constant, and more than helping to make visible the advantages of ARM on the desktop, Apple equipment totally eclipse Microsoft's proposal. But the problem for Redmond is that its bet was already totally eclipsed by its competition Intel.
First, teams have not arrived powerful, cheap or efficient enough to become attractive compared to Intel. Second, and almost more important: the non-existence in practice of native applications that work well. And importantly, that they work well, because the emulation of x86 applications in ARM in Windows 10 leaves a lot to be desired, for the moment.

Apple had to arrive with the M1 for an important actor like Adobe to launch the beta version of Photoshop for ARM on both systems, and now it does the same with Lightroom. We talk about something that has taken a month on macOS (a little longer if we count from WWDC) and years on Windows.
Via | The Verge
More information | Adobe


Share

Adobe releases a new version of Lightroom compatible with Apple silicon and Windows 10 on ARM


Get link

Facebook

Twitter

Pinterest

Email

Other Apps