Get link

Facebook

Twitter

Pinterest

Email

Other Apps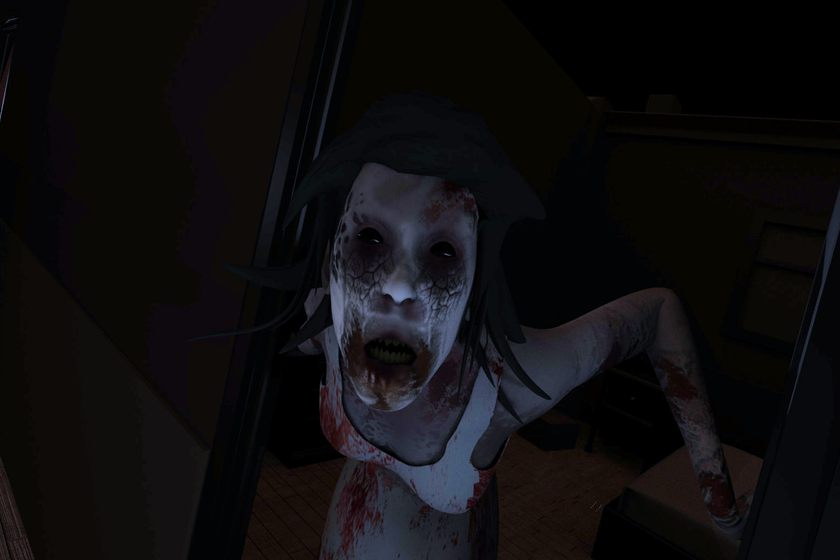 It may seem like a play on words, but "having a great time being scared" is possible, and precisely because of this, horror games or survival-horror they have a large number of followers. And not only on consoles and computers, but also on the screens of our mobiles.
We have already spoken to you on other occasions about zombie games, but now we have opened the range to all kinds of terrifying creatures. Next, we propose a compilation of some of the most terrifying games on Google Play that fulfill two premises: they are free to download and promise to give you some good scares.
Granny

[embed]https://www.youtube.com/watch?v=4rsXOjQshJs[/embed]

Although it does not have the best graphics, 'Granny' is capable of creating a atmosphere of terror that will keep us tense during the game. It is a title in the first person, in which our objective will be to get out of the house where the -not affectionate- granny has locked us up.
Granny
Horrorfield

[embed]https://www.youtube.com/watch?v=bfcoasg1wG8[/embed]

In this multiplayer horror title, you can compete or collaborate with others in real time. There are four psychopaths and seven different survivors, each with their own role and abilities. What side are you on? If you are the psychopath, find your victims and kill them; if you are a survivor, run away!
Horrorfield - Multiplayer Survival Horror
Hello neighbor

[embed]https://www.youtube.com/watch?v=qGUUPM2rwr4[/embed]

The well-known game that triumphed on PC is also available to play from mobile. Your mission is discover what your sinister neighbor hides at home, but be careful with the traps and above all that he does not see you, if he catches you you can end up very badly.
Hello neighbor
Slendrina: The Forest

[embed]https://www.youtube.com/watch?v=82xNfYqphOk[/embed]

Your mission is to discover the secret that hides in the dark of the forest, and for this, you will have to find and use different tools. But watch out for Slendrina and run away when you see her ... her or her children.
Slendrina: The Forest
Death park

[embed]https://www.youtube.com/watch?v=aWdGLEwLdBg[/embed]

In this game you will have to explore a sinister abandoned amusement park and solve the puzzles, but quietly so that the killer clown doesn't hear you (yes, another clown that is clearly inspired by Pennywise from It). The game is free although it includes in-app purchases.
Death Park: Scary Clown Horror Game
100 Horror Doors
This terrifying puzzle game places us in a haunted house with a hundred rooms that we will have to cross to escape alive from it. And how can we cross them? Solving the puzzles that are posed to us at each level.
100 Horror Doors
Pennywise horror clown

[embed]https://www.youtube.com/watch?v=WajADn_Tw9A[/embed]

Pennywise, the reincarnation of IT, wakes up every 27 years after a long hibernation and looks for food, especially children. The game puts us in the shoes of Bill, the captain of the Losers Club, who will have to face the famous clown inspired by Stephen King's horror novel.
Pennywise horror clown
The Fear: Creepy Scream House

[embed]https://www.youtube.com/watch?v=-FOYpJ_WHU0[/embed]

Marta began to act strangely and she was soon diagnosed as a psychopath, so the only option was to commit her to a sanatorium and break up with her. Before long you fall in love with Serena and it seems that everything is going well until someone starts following you and threatens your family. Do not let your fear overcome you, you must return home before it is too late.
The Fear: Creepy Scream House
CASE: Animatronics

[embed]https://www.youtube.com/watch?v=S1c72DatoQk[/embed]

An anonymous hacker controls the police department, exits are blocked, electricity is off, and metallic noises are heard. Play the role of Detective John Bishop and try to run away from animatronics and the evil force that controls them. Keep in mind that they cannot see you in the closet or under the table and, above all, do not let the tablet battery drain.
CASE: Animatronics - Horror Game!
Developer: ALESON
Download it at: Google play
Price: Free
Category: Adventure
Eyes: Scary Thriller
You are in a dark mansion at night and as you explore the decaying rooms, a howl makes you shudder. You try to escape, but the chase begins and terrifying creatures, ghosts and monsters go after you. When you get out of the old haunted house, you can unlock new levels: an abandoned hospital and a desolate school.
Eyes: Scary Thriller - Creepy Horror Game
VR Horror

[embed]https://www.youtube.com/watch?v=b_fwOmzsu2k[/embed]

We now turn to a virtual reality game not suitable for people with heart problems or epilepsy. Inside a terrifying psychiatric hospital, we will have to find keys, weapons and tools to get out of there alive. To improve the immersion, it is advisable to use cardboard glasses, headphones and a bluetooth gamepad.
VR Horror
Get link

Facebook

Twitter

Pinterest

Email

Other Apps