Get link

Facebook

Twitter

Pinterest

Email

Other Apps
This is how amazing Xiaomi's new and expensive transparent TV looks
Xiaomi is known for being a brand with products with an unbeatable value for money. We are not only talking about mobile phones but also about other household products as well as interesting accessories.
Now, that Xiaomi is reputed to be a brand of "cheap" products does not mean that it does not have really expensive devices in its catalog.
We are not referring to smartphones of more than 1,000 euros or that 6,000-euro sofa, but this time we are talking about a $ 7,000 TV that has a really weird and amazing feature.
This is Xiaomi's transparent TV that costs $ 1,000
The video was posted by Linus Tech, a well-known youtuber with more than 12 million subscribers. In it he shows how this curious transparent Xiaomi TV is like which is priced at no more and no less than about $ 7,000.
A few months ago Xiaomi revealed the secret of this technology but the truth is that see it in action and "live" is impressive.
The secret is that they have taken all the elements that you normally see behind the screen and moved them to the bracket on the bottom of the TV.
This makes all these elements tighter than usual, but the truth is that the result obtained is really incredible.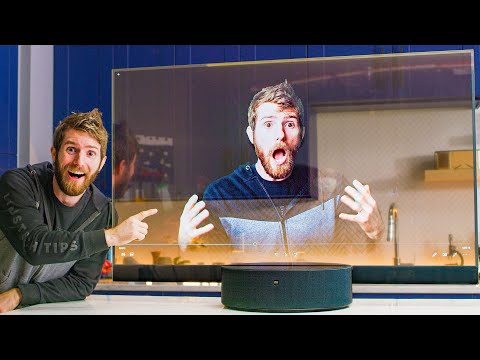 For this television Xiaomi has chosen an OLED panel. Of said panel, only half is covered by pixels, the rest is left transparent.
The pixels are so fine that they cannot be seen at a "normal" distance and the spaces between them are very small.
Unfortunately the firm admits that this technology is quite difficult to achieve in a smartphone due to its high pixel density, so there will still be a long wait to see transparent smartphones on a day-to-day basis.
Of course, we would love to see a transparent smartphone one day.
Get link

Facebook

Twitter

Pinterest

Email

Other Apps