Get link

Facebook

Twitter

Pinterest

Email

Other Apps
Black Friday 2020 has been giving joy to many people's pockets for a few days now, and today we bring discounts for people interested in hosting, domains and VPN services.
In addition to buying electronics, Black Friday has become the perfect date to scratch discounts when renewing VPN or hosting. Although it is something of a niche, more and more users choose to browse a virtual private network for privacy reasons or to relocate your connection. Let's see what the best offers are.
Hosting: the best offers
In Raiola Networks, where they offer support from Spain, they are doing Black Friday with a 40% discount on hosting and 30% on VPS servers. As for hosting with SSD, the offer ranges from the 'Home SSD Hosting', with a cost of 39.27 euros per year, to the 'SSD Pro Hosting', which costs 78.87 euros per year.




In Webempresa They celebrate Black Friday with a 40% discount on all the plans they offer. You have your plans divided into 'WordPress Hosting', 'Elastic Hosting', 'Woocommerce Hosting' and 'Web Hosting'.




In SiteGround They offer special prices with discounts of up to 60% on their monthly plans in web hosting, WordPress hosting and dedicated ecommerce hosting.




Hostgator is another provider that has discounts of 60% on hosting. It divides its wide offer into 'WordPress Hosting', 'Website Builder', 'Web Hosting' and 'VPS'.




In DonDominio they have 50% registration in web hosting and email for two days, as well as .com and .es domains from 0.99 euros. In SSL certificates they have offers from 30%.



VPN: the best bargains to surf
NordVPNOne of the best VPNs has been offering large discounts for years depending on the time the service is purchased. If we opt for a one year discount, We will save 58%, with a single payment of 76.33 euros. Choosing two years, the savings rises to 68%, and the payment would be 108.98 euros. Finally, if the three-year subscription is chosen, the discount amounts to 75% and the cost becomes 114.33 euros. You can purchase the different plans here.




ExpressVPN. Along with NordVPN, ExpressVPN is my favorite VPN, and it offers 15 months of service for $ 99.95, a 49% percent savings compared to its usual price, $ 194.25. You can buy it here.




Surfshark is another of the best VPNs, and offers an 83% discount on their 24-month fee (and they give away 3 extra). The two years stay at 50.37 euros, and offers a 30-day repayment period.




TunnelBear it also offers a big discount one more year. Specifically, a 67% on their VPN service, which remains for a year at $ 40.




VPN Unlimited. I've been using this VPN for two years, and it has been very satisfactory for its speed and the number of servers it offers around the world. With a 50% discount for a year, it costs $ 60, although the best promotion is to get a lifetime license for $ 100. You can buy it here.



More offers
If you join Amazon Prime, you have a 30-day free trial (after 36 euros per year) to enjoy free fast shipping, priority accessory to offers, services such as Prime Video, Prime Music, Prime Reading and unlimited photo storage. Also, if you are a student, becoming a Prime Student costs half and you have a 90-day trial.


You can be up to date and at all times informed of the main offers and news of Xataka Selección in our Telegram channel or in our profiles Twitter , Facebook and Flipboard magazine. You can also take a look at the bargain hunting Xataka Móvil, Xataka Android, Xataka Foto, Vida Extra, Espinof and Applesfera, as well as with our colleagues from Compradicción. You can see all the bargains they publish on Twitter and Facebook, and even subscribe to their ads via Telegram.
You can also find here the best Black Friday 2020 deals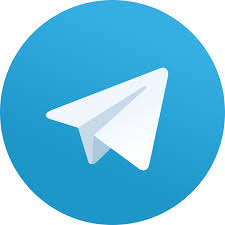 You can be up to date and at all times informed of the main offers and news of Xataka Selección in our Telegram channel

Advice offered by the brand


Share

The eleven best deals on hosting, domains and VPN of Black Friday 2020


Get link

Facebook

Twitter

Pinterest

Email

Other Apps