Get link

Facebook

Twitter

Pinterest

Email

Other Apps
If you like the official Facebook app as much as we do, you better try these alternatives that we leave you below.
Social networks have become essential today. Whether to show off our vacations or simply to publicize our business or company, apps like Twitter, Instagram or Facebook, without forgetting of course TikTok, are fixed on our smartphone.
And the truth is that Facebook is one of the most used social networks and all this despite the fact that the tool of good Mark Zuckerberg is not the paradigm of privacy. However, many are the users who use Facebook on a daily basis. Unfortunately your app is not the best and it consumes many resources, making the performance of our smartphone can be weighed down.
Luckily the official Facebook application is not the only way to consult this social network on a smartphone. In addition to being able to log in from the web browser itself, we have many alternatives in the Google application store. Here we leave you some of the best.
Top alternative Facebook apps
Facebook Lite
Faster for Facebook Lite
Maki
Phoenix
SlimSocial for Facebook
Swift for Facebook Lite
Facebook Lite
While the main official Facebook app is really lousy in terms of performance, the official "alternative" is not bad at all. It's about Facebook Lite, an application that has clearly been conceived to be used on phones with limited resources and with unstable or low-speed network connections.
Despite this, this tool works much better than its older sister and both for those who use the social network sporadically or for all those who do not have a powerful smartphone, it will be your best choice.
Faster for Facebook Lite
Faster for Facebook Lite is a free and very light alternative to the official Facebook client. This tool not only allows us to use Facebook in a completely normal way, but also to be able to talk with our contacts.
According to its developers, Faster for Facebook Lite only takes 30 MB on our smartphone and consumes much less data than the official app.
Maki: Facebook and Messenger in a single application
One of the things we like least about Facebook is that requires two completely different applications to get the most out of it. On the one hand Facebook itself for the social network and on the other Facebook Messenger to talk with our contacts.
Maki not only solves this problem, since it allows both, but its operation is much better, more private and with more functionalities than the official app and all this completely free.
Phoenix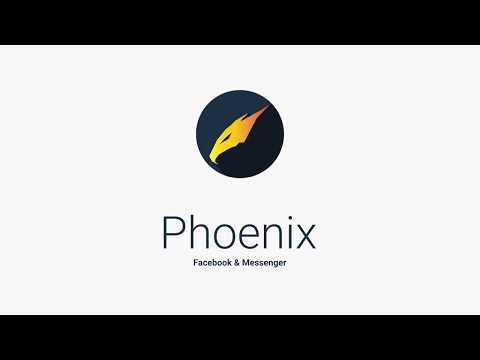 Phoenix is ​​another of those alternatives to Facebook that not only allows us to save battery, storage and data on our smartphone, it also works much better than the official app.
Besides it, Phoenix is ​​also 2 in 1, since it will not be necessary to install Messenger separately. Best of all, the Phoenix interface is practically the same as that of the official application and has many extras that the latter does not have. Try it, it's very worth it.
SlimSocial
Why use SlimSocial and not the official Facebook client? Its developers have it clear:
Is light: weighs less than 0.1 Mb;
Have a simple and modern design: there is only what you need
Is a "Open Source" application (open source): the code for this application is on the GitHub, you can verify the authenticity of the application and contribute to its development.
It is free and without ads;
It is not invasive
Respect your privacy: This application does not require special permissions. Facebook will not have access to any data on your phone without your consent
Swift for Facebook Lite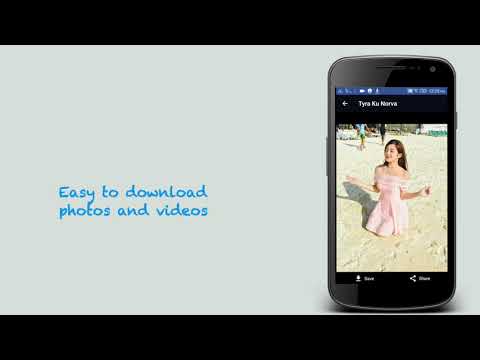 Swift for Facebook Lite is a free, customizable, fully functional and lightweight alternative to Facebook lite and Messenger that allows us to chat, call, videoconference with your Facebook friends, send emoticons, videos, images, gifts, browse news, comments ... in addition to fully protecting our privacy.
The app is free But if we do not want ads, we will only have to make a single purchase of less than 1 euro. A fairly inexpensive price for an application that offers so much.
Get link

Facebook

Twitter

Pinterest

Email

Other Apps