Get link

Facebook

Twitter

Pinterest

Email

Other Apps
Probably the best-selling phones in the history of Xiaomi, or at least among the best-sellers, users of the Redmi Note 8 and Redmi Note 8 Pro are in luck because yes, indeed, you will receive Android 11 soon!
For a long time taking the number 1 in sales on Amazon, the truth is that in all probability the Redmi Note 8 and Redmi Note 8 Pro have been but the best-selling mobiles in the history of Xiaomi, yes one of the most successful models worldwide of the Chinese giant in all its career in the 'smartphone industry'.
These are two cheaper cut smartphones, already framed in the firm's catalog spin-off Redmi and who were born with Android 9 in 2019, receiving their relevant package of update to Android 10 base with MIUI 12 skin in his day leaving in doubt that they would enjoy more 'major updates'.
And it is that the experience is usually a degree, and in this case the experience showed that Xiaomi does not usually offer more than one big update to its Redmi terminals, something that GizChina's colleagues also confirmed.
Nothing could be further from reality for the best sellers of the series "8" Redmi, the lucky number par excellence in China and with size active user base that from the Haidian manufacturer have wanted confirm us the best possible news.
And it is that yes friends, both Redmi Note 8 and Redmi Note 8 Pro will enjoy Android 11 soon, and according to the sources that referred to the Telefram channel of Xiaomi and MIUI, they report that the development would already be advanced and internal testing would have started for both terminals.
[Good News] 😍😍😍
Redmi Note 8 & Redmi Note 8 Pro Will Get Android 11. pic.twitter.com/EDONRJG6GC

- Abhishek Yadav (@yabhishekhd) November 23, 2020
We do not know whether or not this change means that Xiaomi has extended the support period updates for all Redmi phones, or if only one exception was made in the case of these devices given their huge sales figures.
What is clear is that many manufacturers have gone to work to rid us of fragmentation, and some have not only improved the speed of their updates but also the support periods at least with regard to security patches. Good news that is consistent with Google's enormous work in making the update process easier with each new version of Android to alleviate the problem.
The worst part is that no specific dates have been given for the update from the Redmi Note 8 and Note 8 Pro to Android 11 with MIUI 13, although we will most likely have to wait until they pass a few weeks from 2021... Already impatient?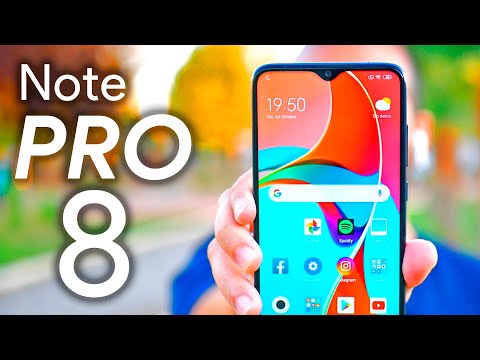 Get link

Facebook

Twitter

Pinterest

Email

Other Apps