Get link

Facebook

Twitter

Pinterest

Email

Other Apps
Apple just started its architecture transition with the new M1 chip, the first batch of home-made processors that will bring life to the Macs of the future. The chips are a more than substantial change in relation to Intel, and they are quite above in performance than these.
Not surprisingly, more than one is excited about testing the new Apple Silicon hardware, including Linux creator Linus Torvalds himself. The problem: newer Macs can't run Linux natively, and achieving it is a bit tricky.
"Companies that do not want to help"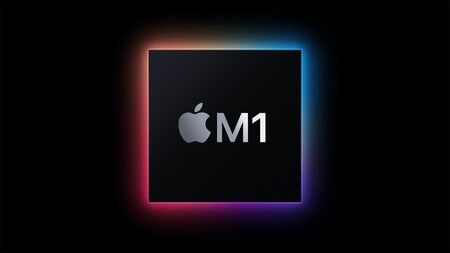 Apple had already confirmed that the new Macs could only boot with macOS, neither Windows nor Linux would work natively, so the only option would seem to be virtualization. However, at least in the case of Windows, Apple has said that it "depends on Microsoft."
This is because, according to Apple, Microsoft would have to make the decision to license Windows technology for ARM. The company says its computers are "very capable of doing it." But Apple, in any case, has not talked about enabling a new version of Boot Camp either.
In Linux the story is different, although they say that virtualization in the new Macs works "great" in the same way as Rosetta does, a native Linux run is much more complex.
Being able to run Linux natively on Apple Silicon without compromising the experience requires support from Apple ...
This is what Linus Torvalds was referring to when he spoke on the subject. The creator of Linux was asked what he thought of Apple's new laptop, and this is what he had to say:



I would love to have one, if I just ran Linux. I have fond memories of the Macbook Air 11 '(4.1 think) that I used about a decade ago but gave up because it took Apple too long to fix the screen - and by the time they did, I'd already moved on to better laptops and Apple had been tasked with making Linux less convenient.





Apple can run Linux on its cloud, but its laptops can't; (





I've been waiting a long time for an ARM laptop that can run Linux. The new Air would be near perfect, except for the operating system. And I don't have the time to play with him, nor the inclination to fight companies that don't want to help.



The issue, as they comment in Engadget, is that even if Linux could be installed on a new Macbook natively, device drivers would be a big problem, especially those with the integrated GPU.
Without the support of Apple, which is very difficult to do and is precisely what Linus says, it is very difficult to have access to the documentation necessary to develop a driver for that graphics chip and to run Linux without the experience being impaired.


Share

Linus Torvalds would love to have one of Apple's new M1 Macbooks ... if they could use Linux


Get link

Facebook

Twitter

Pinterest

Email

Other Apps