Get link

Facebook

Twitter

Pinterest

Email

Other Apps
The Google health and sports app is fully updated: these are the news that come to Google Fit.
Next time you open Google fit, the Google health and activity app, you will find great news announced by the company to make this tool even more useful.
Through a almost complete renovation of the app for Android and iOS —another one—, Google aspires to offer us more and better information about our health and activity carried out throughout the day, not only on our mobile but also on all those devices that we have associated, such as watches; or services connected to the application.
Among the changes, we find a new series of tools focused on improving sleep monitoring, which are added to the functions of the Google Assistant with which the company helps us sleep better.
All the news coming to Google Fit
The first novelty that we will find in the application is present in the home screen of our mobile thanks to the Google Fit widget. Now, in addition to being possible to see a summary of our daily statistics, you can also add a widget that displays data from recent activities, heart rate, weight, or blood pressure.
As for sleep monitoring functions, it is now possible keep track of our sleep cycles through associated applications or devices such as the Sleep As Android app or smart watches capable of monitoring our sleep.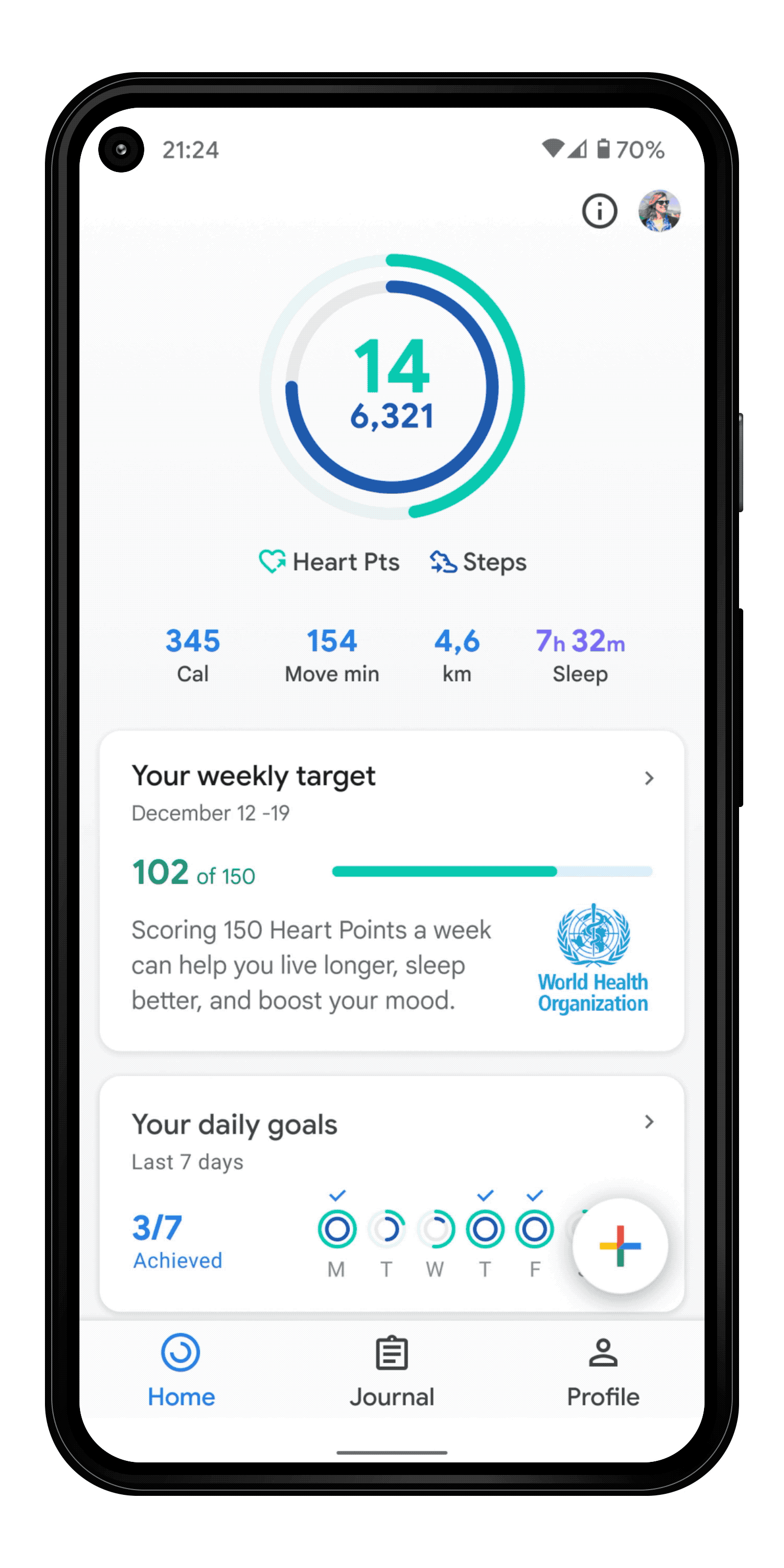 On the other hand, Google updates the race or walk statistics page, giving the possibility of add markers on the map. Now, in addition, it is possible celebrate the challenges achieved, sharing them with other people through images or statistics panels.
Finally, the arrival of a new interface for the WearOS weather app, Google's platform for smart watches, where a new breathing exercises widget has also been included.
All the news announced by Google will begin to reach Google Fit users over the last few days. Those who do not use the app yet, can download it for free from Google Play and start using it simply by associating your Google account.
Get link

Facebook

Twitter

Pinterest

Email

Other Apps