Get link

Facebook

Twitter

Pinterest

Email

Other Apps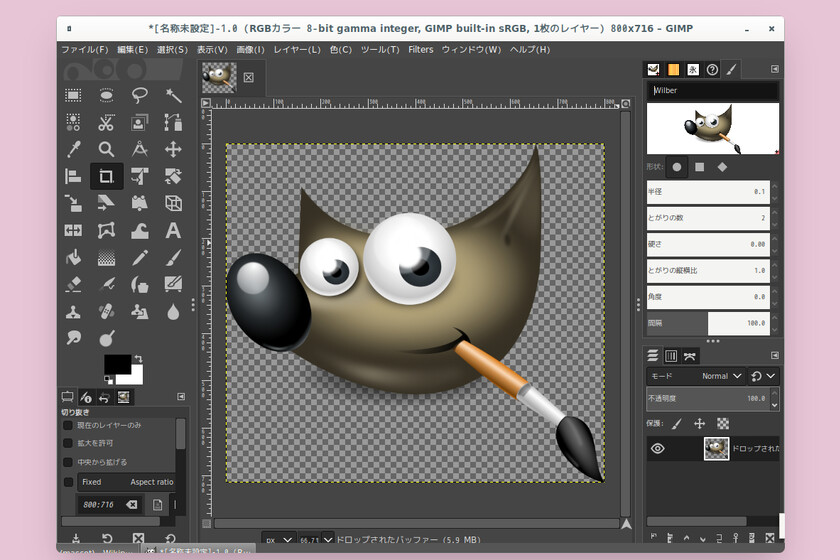 GIMP is celebrating its anniversary. The GNU image manipulation program celebrates 25 years being one of the main references when you think about free and open source image editing softwareEspecially on Linux, where let's face it, we will never officially see Photoshop.
The team that maintains the program published a small message of celebration on the official website about everything they have done in this quarter of a century, with some funny references such as the fact that people have been calling them the "Photoshop for Linux" for years, the "free Photoshop" and "that ugly piece of software". With the latter, they say they totally agree.
Much more than "Linux Photoshop"
While people who have been maintaining GIMP for years are able to laugh at themselves and refer to their "ugly interface"One that, let's be honest, leaves few indifferent, the comparison with Photoshop is not something they like very much.
GIMP started as an idea written on the prehistoric Usenet forum when Peter Mattis, a student at the time, posted a message asking what if someone decided to write a Photoshop-like image manipulation program, what features should it have and what formats should it support.

Just over a couple of months later, Mattis announced in conjunction with Spencer Kimball, "The GIMP: the General Image Manipulation Program", a tool designed to provide an intuitive graphical interface for a variety of image editing operations.
Not long after, Stallman would give permission to change that "General" to "GNU", reflecting its open source quality, and the rest is history, one that reflects how GIMP is more than just an image-editing program or "Linux Photoshop. "is the reason we have GTK.



We had to invent GTK, our own user interface toolkit. We never expected entire desktop environments, like GNOME and Xfce, to become the result of that. GTK is now a standalone project used by thousands of developers.



They admit they spent many years trying to do too many things at once with too few active developers to make it realistic, now they plan better so that people don't think the project is dead when there are long spots without ads.
In fact, Regarding the 25th anniversary, they really have nothing to say about what's new in GIMP. It is still a volunteer-run project, moving forward when and when it can.
Despite laughing at how unintuitive it is sometimes to use GIMP, an old joke in the community, almost as old as the year of Linux on the desktop, no one can deny the open-source influence of the program, and how useful That can be a tool, one that has been multiplatform for a long time and not just Linux, no matter how ugly.
Get link

Facebook

Twitter

Pinterest

Email

Other Apps