Companies benefiting from anti-COVID measures, such as Zoom or Netflix, go down on the stock market after each announcement of new vaccines
Get link

Facebook

Twitter

Pinterest

Email

Other Apps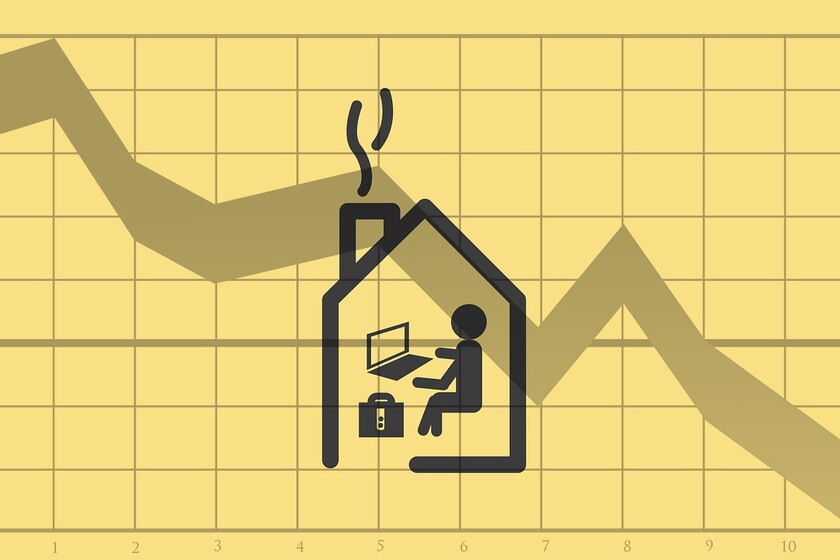 Several technology companies have experienced remarkable growth in the last year, since quarantines and confinements began due to the pandemic, and people had to alter their habits to continue working or studying at a distance or, merely, to obtain products or entertainment online that they could no longer obtain on the street.
So what happens when the mere possibility that the circumstances that have favored the business disappear of these companies, and people can go back to their old routine? Well what investors take refuge in safer assets: those of the old 'face-to-face economy'.
On November 9, the pharmaceutical company Pfizer announced that the vaccine it was co-developing had shown 90% effectiveness during preliminary tests.
The stock market reacted to the news rewarding industries hardest hit by the post-pandemic economic crisis: hotel operators, oil companies and airlines ... but other companies collapsed.
Eric Yuan, founder of Zoom, watched as the actions of his video conferencing software company sank 18% and he himself lost 5.1 billion dollars of his own assets. Nothing that endangers, it is true, its growth of 458% compared to 2019.




John Foley, founder of the interactive fitness company Platoon (which had experienced 172% year-on-year growth) saw his fortune shrink by $ 300 million after lose 26% of its value the shares of the company.




Reed Hastings, CEO of Netflix, at the same time was losing $ 416 million: the share value of the streaming entertainment giant (which has gained 16 million new users since the pandemic began) decreased by around 9% in those hours.



But a few days ago it was risky to establish a cause-and-effect relationship between the announcement of the Pfizer vaccine and the aforementioned stock market developments: many factors could have influenced them.
Modern clears doubts
However, today there has been a new announcement: Moderna, one of Pfizer's competitors, claims that its own vaccine has been shown to be even more effective (around 95%) in its fight against COVID-19. And of course, the market reacted exactly the same as a few days ago.
So, At this time, Zoom leads the falls of technology with 7% (the same as the cruise operators Carnival, Norwegian and Royal Caribbean have risen) while Peloton is down 5%. Netflix, Pinterest, Snapchat, and DocuSign (a remote legal document signing service) are also experiencing drops.
None of these declines is so remarkable as to jeopardize any of the companies cited. And, in fact, the foreseeable thing is that the waters end up quickly returning to their course in the Stock Market ...
... but we should not be surprised if, in the event that the hopes nurtured by Pfizer and Moderna turn into something tangible, Zoom and the other companies end up being forced to cut your income expectations down.
Stock gainers today:

Carnival Cruises: + 40%
Royal Caribbean: + 31%
Host Hotels: + 30%
Wynn Resorts: + 29%
Marriott: + 22%
United Airlines + 24%
Expedia: + 22%

Stock decliners today:

Amazon: -5%
Domino's Pizza: -7%
Netflix: -9%
Docusign: -11%
Zoom: -17%
Etsy: -20%
Squad: -23%

- Jon Erlichman (@JonErlichman) November 9, 2020
Via | Quartz & MarketWatch


Share

Companies benefiting from anti-COVID measures, such as Zoom or Netflix, go down on the stock market after each announcement of new vaccines


Get link

Facebook

Twitter

Pinterest

Email

Other Apps