Get link

Facebook

Twitter

Pinterest

Email

Other Apps
Playing on your smartphone takes on a new dimension with this new Amazon app.
The success of Twitch continues unstoppable and, with it, the presence of more video game lovers dedicating themselves to it in a professional way. Its popularity has increased like foam, attracting thousands of streamers and tens of thousands of spectators every day following the games live.
Amazon bought Twitch in 2014, anticipating its subsequent boom, and now it has made another movement in the same field, but this time dedicated to Android smartphone users: the GameOn launch. This is in the line of creation a few months ago Twitch Watch Parties, a service that allowed content creators to watch Amazon Prime movies live with their audience.
What is GameOn
GameOn is the new platform that Amazon has introduced. This is not simply integrated into Twitch, but allows Android players ** to share their games with the community ** of the application, but in the form of short clips. The big difference about Twitch is that, at the moment, there is no live broadcast.
The operation is similar to normal Android screen recording. The innovation and the most attractive part is that at the same time as the screen is recorded, With the smartphone selfie camera, the player's face can be recorded and react to the clip.
Videos uploaded to the platform must have between 30 seconds and 5 minutes in length and thanks to the small tools it includes, it is possible edit the videos (But in a simple way, don't expect a final cut either). Of course, all creations can be shared.
Serve the video below as your presentation letter.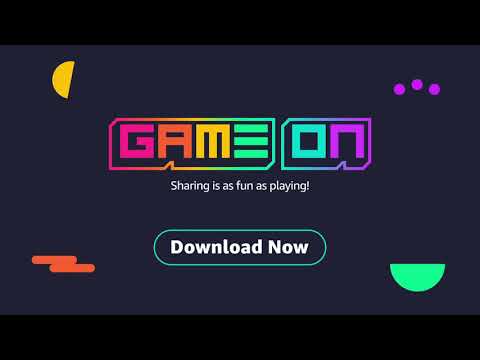 Get link

Facebook

Twitter

Pinterest

Email

Other Apps