Get link

Facebook

Twitter

Pinterest

Email

Other Apps
As if they arrived from the year 2077: this is how the new RedMagic Cyberpods are.
There is no doubt that wireless headphones are the most important accessories of a smartphone. Although there are still some faithful who are reluctant to retire their lifetime wired headphones, few users are those who no longer leave their home with these types of devices.
Apple leads this market thanks to its AirPods and although many consider them to be overpriced headphones, their quality of design, construction and sound are beyond doubt.
Luckily, the headphones of the bitten apple are not the only alternative and we can find headphones of all types, sizes and for all pockets. Yes, none are as spectacular as these "gaming" headphones from the future that we present below.
These wireless headphones look like they're from the future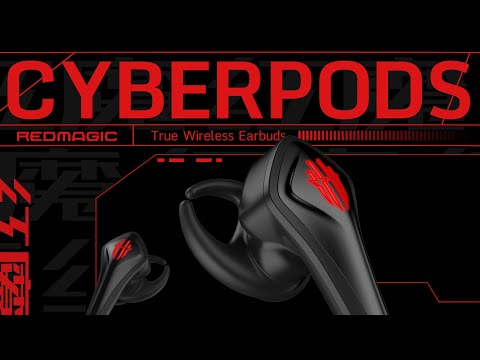 At the beginning of this year we were able to test and analyze in depth the RedMagic 5G, an incredible gaming phone with spectacular features and that honestly We thought it was the best of this year 2020.
Well, RedMagic returns to the load although this time brings us the so-called Cyberpods, a wireless gaming headset that has little discreet. They have colored lights, bluetooth 5.0 and several modes, among which the game mode stands out, ideal for our favorite titles, although unfortunately this mode is only compatible with RedMagic phones.
According to the firm, these headphones offer up to 4 hours of uninterrupted use plus another 16 offered by the charging base, which will be full of power in just 2 hours thanks to its USB type C charging port.
And let's go to the important thing, the price. RedMagic has confirmed that its Cyberpods will be available on November 20 at a great price of 50 dollars, 50 euros or 40 pounds, much less than Apple's AirPods cost.
Get link

Facebook

Twitter

Pinterest

Email

Other Apps